ISRAELI POLICE KILL PALESTINIAN AFTER SUSPECTED VEHICULAR ATTACK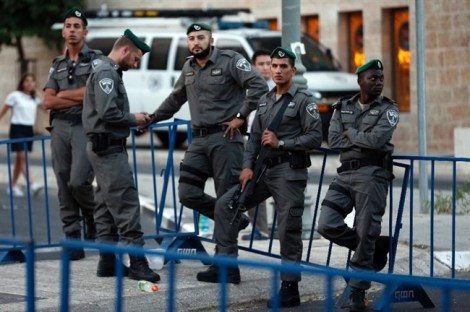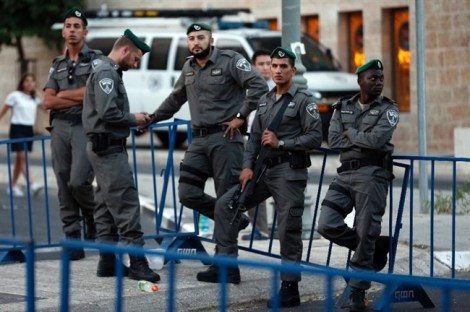 West Bank , 14 Rabiul Awwal 1437/26 December 2015 (MINA) – A Palestinian was killed on Friday after she allegedly attempted to run over Israeli Border Police officers near the village of Silwad in the occupied West Bank.
Israeli police said in a statement that a woman in a vehicle approached border guards in an area where clashes were taking place. The forces opened fire when they saw the vehicle quickly approaching, immediately killing the driver.
Local sources identified the driver as Mahdia Mohammad Ibrahim Hammad. Maan News Agency reported, Saturday (26/12).
Locals in the area at the time told Ma'an that Hammad was 30 meters away from the Israeli military post when forces opened heavy fire towards her.
The sources said that the woman wasn't speeding but driving at a normal pace when she was shot. Israeli forces did not provide Hammad with medical treatment and she was left to bleed before soldiers took her body, locals added.
The alleged attack was the latest in a violent week in the occupied Palestinian territory, with three Palestinians killed Thursday after carrying out separate attacks on Israeli military that left two security guards and a soldier injured.
A fourth Palestinian was also killed Thursday when clashes broke out in the Qalandiya refugee camp between residents and Israeli military forces.
Wednesday, two Palestinians were shot dead after they killed one Israeli and injured another in a stab attack at the Jaffa Gate of the Old City in occupied East Jerusalem. Another Israeli was also killed by live fire from Israeli border guards who opened fire on the attackers.
One week ago, Muhammad Abd al-Rahman Ayyad, 21, was also killed by Israeli forces in Silwad after the Israeli army said he attempted to run his vehicle into military forces while a "riot" was taking place.
Over 132 Palestinians have been killed by Israeli military forces and settlers since violence increased at the beginning of October. Twenty Israelis were killed in attacks by Palestinian individuals during the same time period.
Middle East Quartet envoys and UN officials visited the area last week in efforts to quell the ongoing violence, however no concrete steps were made.
Senior UN official Miroslav Jenca said at the time that a comprehensive strategy necessary to reduce violence must not rely entirely on "enhanced security measures," but "must also address the primary elements motivating Palestinian anger."
While the majority of recent attacks have been carried out without the organization of political factions, Palestinian president Mahmoud Abbas has not publicly condemned the recent attacks or upsurge in demonstrations.
Israeli authorities meanwhile have launched a crackdown in response to the escalation, promoting a "shoot-to-kill" policy against Palestinians as well as a series of harsh measures throughout the occupied territory that rights groups have termed collective punishment. (T/P002/R03)
Mi'raj Islamic News Agency (MINA)