ISRAELI FORCES STORM AL-AQSA MOSQUE AFTER DEADLY STABBING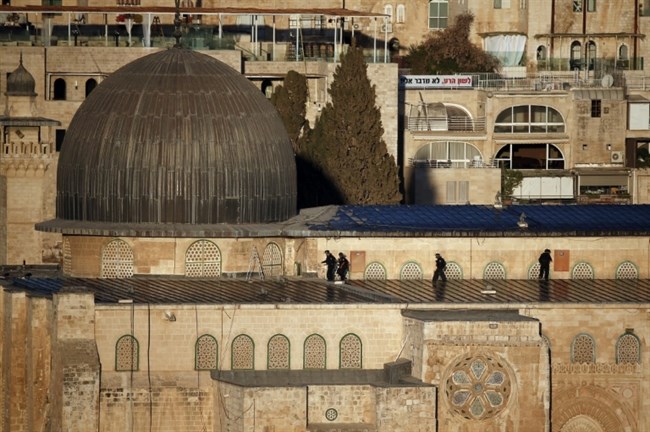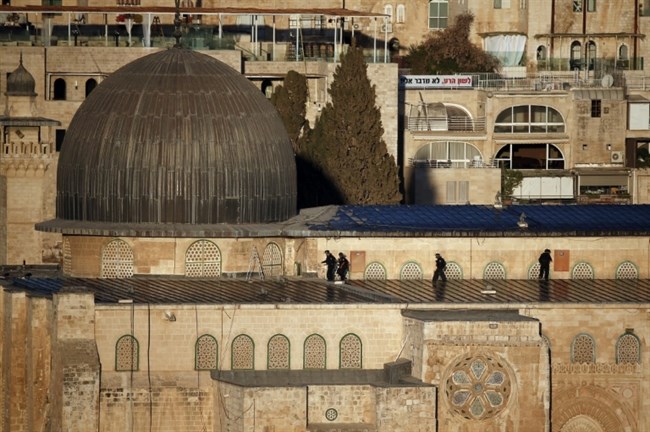 Al Quds, 20 Dhulhijjah 1436/4 October 2015 (MINA) – Israeli forces stormed the Al-Aqsa Mosque compound and evicted dozens of Palestinians from its southern mosque on Saturday evening following a stabbing attack in East Jerusalem's Old City that claimed two Israelis' lives.
Witnesses told Ma'an that dozens of Israeli police entered the compound after evening prayers and forcibly evicted up to 70 Palestinians from inside the southern mosque, some of whom were planning to spend the night there, Maan News Agency  quoted by Mi'raj Islamic News Agency (MINA) as reporting.
Israeli forces were reported to have climbed on the mosque's roof and caused damage to one of its minarets.
Witnesses said that 12 Palestinians were still inside the mosque, and that Israeli police had set a deadline for them to leave.
After evicting the other Palestinians, Israeli police reportedly withdrew from the holy site, while a group of officers remained at the compound's Chain Gate.
Earlier on Saturday, two Israelis were killed and two others injured, including a two-year-old infant, in a stabbing attack in the Old City carried out by a Palestinian who was afterward shot dead.
Police named the Palestinian attacker as Mohannad Shafiq Halani, aged 19, from a village near Ramallah in the West Bank.
He launched his attack as tensions soared in occupied East Jerusalem and the West Bank.
The flashpoint Al-Aqsa Mosque compound has been the site of clashes for weeks, with Israeli forces repeatedly storming the holy site to clear way for Jewish worshipers during a series of Jewish holidays.
The most recent of these, the eight-day Sukkot festival, began on Sunday, and has seen severe restrictions imposed on Palestinians seeking to enter the compound.
Palestinians fear Israel is seeking to change rules governing the site, where Jews are allowed to visit, but not pray to avoid provoking tensions.
Last month's flareup prompted calls for restraint from both the United Nations and the United States, and a warning from Jordan, which has custodianship rights over Muslim holy places in Jerusalem under its 1994 peace treaty with Israel, that relations were on the line.
On Tuesday, Palestinian president Mahmoud Abbas warned of the "risk of an intifada" if clashes over the Al-Aqsa Mosque compound continue. (T/P010/R03)
Mi'raj Islamic News Agency (MINA)