Israel Violates Rights of Palestinian Students: UN Official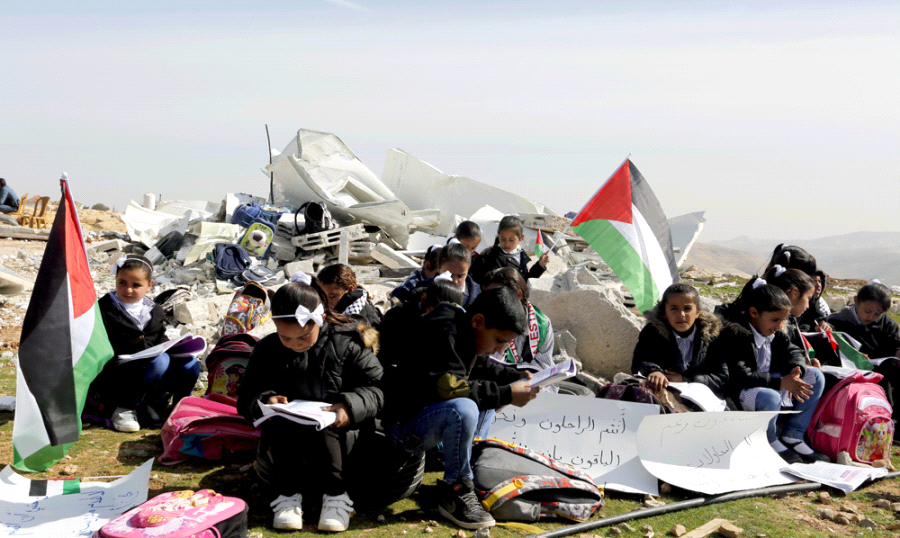 Al-Quds, MINA – United Nations (UN) officials expressed deep concern at a large number of reports referred to as "intervention incidents" or Israeli violations toward schools in the occupied West Bank.
"These violations affect children's security access to education," said Jamie McGoldrick, humanitarian coordinator for the Palestinian Occupied Territories (OPT), Special Representative of Bhutan's UNICEF Genevieve and UNESCO, Safa reported.
Israel forces have done some forms of Intervention against Palestinian schools, such as demolition, threats of demolition, clashes on the way to school between students and security forces, detention of teachers at checkpoints.
Over the past year, the United Nations have documented 111 Israeli interventions of Palestinians education in the West Bank affecting almost 20,000 children.
According to UN's statement, there are more than half of the violations were verified, including the use of live ammunition, tear gas and sound bombs fired by occupying forces at near the school, which affected activities or caused students being injured.
The statement also explained, almost two-thirds of all such violations, which were verified, occurred in schools in the West Bank during the last four months in 2018.
In the same year, Israeli occupation forces destroyed five schools in the West Bank, including the Ibzik School, north of Nablus, Al-Samai School in the south of Hebron, Abu Nawar and Jabal Baba schools in Jerusalem.
According to the statement, Israeli illegal settlers also made violence against Aruf's secondary school, near Nablus that caused some students injured.
In the Hebron, H2 region, the statement pointed to the systematic use of tear gas around schools, while new measures were being carried out at checkpoints, making students and teachers injured.
In addition, the military escalation, from November 11 to 13, affected schools in Gaza, where they were closed for at least one day, including four slightly damaged schools, education centers, and sports centers.
The statement stressed the need to respect schools as a place of learning, safety, and stability, and that classrooms were a place for refuges avoiding from conflict.
"Children should not be subjected to violence and may not be subjected to any form of violence," the statement said. (T/Sj/P2)
Mi'raj News Agency (MINA)