Israel Launches Air Strikes on Gaza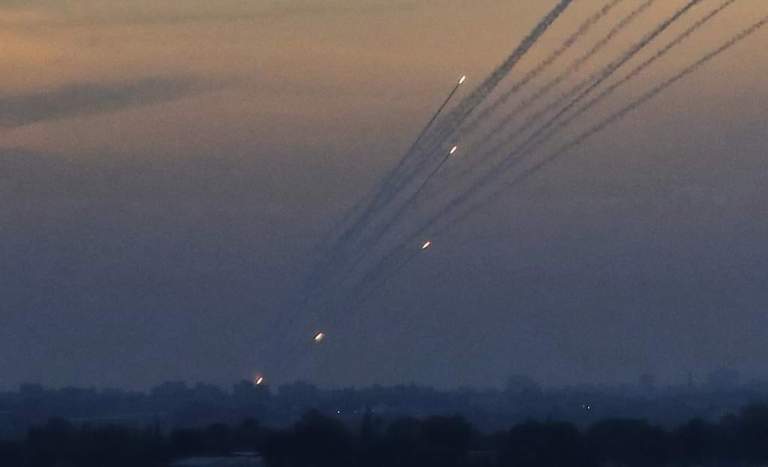 Photo: Doc/Volunteer RSI Gaza
Gaza, MINA – Israeli Occupation Forces again launched air strikes into the Gaza strip on Tuesday morning, November 12.
Volunteers at Indonesian Hospital in Gaza told MINA that Israeli is doing attack many times in the Gaza strip.
All Indonesians are expected to pray for the citizens of Gaza. Furthermore, all hospitals in Gaza need medical assistance and Gazans need food.
Palinfo reported the health ministry in Gaza announced in a brief statement that the Israeli attack in eastern city of Gaza killed the prominent commander of Jihad Islam, Abul Atta, his wife, and two other citizens.
Israeli military said in its release that the attack was commanded directly by Benjamin Netanyahu.
Meanwhile, another Israeli air strike was launched in the Syrian Capital, Damascus, also on Tuesday morning, targeting the house of Akram Al-Ajouri, a member of the political bureau of Jihad Islam.
Indonesian volunteers in Gaza said even in the midst of attack, they were in good condition and still working at Indonesian Hospital in Gaza.
"All educational activities were stopped, the thunder of takbir shouted in all mosques in Gaza City. Now, gunfight is running at the border between Gaza fighters and Israeli army, "he said.
In the morning, the Gaza situation was not conducive. Joint factions in Gaza issued official statements that Israel's attack on Gaza must be countered. (T/Sj/P2)
Mi'raj News Agency (MINA)