Israel Deploys Additional Troops in Gaza Border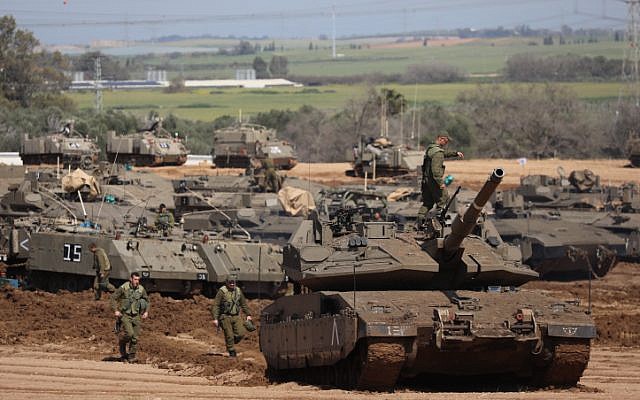 Placement of Israeli tanks near the Gaza border, Tuesday, March 26 2019. (Photo: Jonathan Sindel / Flash90)
Al-Quds, MINA – Israeli government warned on Tuesday that it was ready to continue attacks Gaza Strip, when additional troops were deployed to the border region following a military shootout with and groups of Palestinian militants the day before.
The military claimed that less than an hour after the threat of further Israeli attacks on the Gaza Strip, a rocket was fired into the Eshkol region in southern Israel, triggering air raid sirens in the area and sending thousands of residents to a bomb shelter.
Eshkol's government spokesman said the projectiles landed in the open field, causing no injury or damage, the Times of Israel reported.
After the shooting took place throughout Monday night until Tuesday morning, Hamas claimed to have agreed to an informal ceasefire with Israel brokered by Egypt.
However, a senior Israeli government official, speaking on anonymous terms, denied that a ceasefire had been reached. He threatened additional attacks on Hamas targets in Gaza Strip.
"There is no ceasefire agreement. The battle can continue at any time, "the official said. (T/Sj/P2)
Mi'raj News Agency (MINA)