Islamic Young Leaders Summit Forum Releases Four Resolution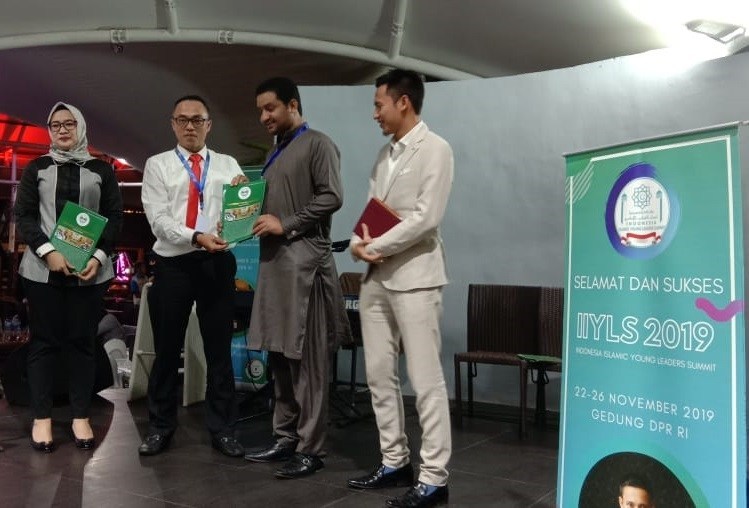 Jakarta, MINA – A series of international events, the 2019 Indonesian Islamic Young Leaders Summit (IIYLS), Islamic Finance Expo and the OIC Diplomatic Simulation Meeting Model were successfully held at Nusantara V Building, Parliament Complex, Jakarta, on 22-26 November 2019.
The international event organized by the young generation of Indonesian Muslims who are members of the Indonesian Youth Organization of Islamic Cooperation (OIC) has released four resolutions.
The OIC's Chief Youth Advisor, Tantan Taufiq Lubis, explained that IIYLS 2019 had completed drafting from four sectors namely the Council of Foreign Ministers (international relations), the Council of the Ministry of Youth and Sport , the Council for Economic Social affairs, and Council Healthy affairs.
"IIYLS is an annual activity carried out by OIC member countries. In 2019, Indonesia was the host. Alhamdulillah, this forum produced a variety of resolutions that could represent the curiosity of Ummah, "Tantan said during the closing ceremony of IIYLS 2019 in Bandar Djakarta, Ancol, North Jakarta on Monday night.
He also explained on the issue of international relations, the delegation discussed how youth became a force of the Ummah to advocate on issues that had been making Muslims as victims of a global conspiracy.
"The issue in Palestine, Uighurs, Kashmir, Rohingya, and other issues of the Muslim Ummah in the world which are our concern at this time," said Tantan who is also the Chairman of Indonesian National Youth Council.
In addition, the delegation also discussed the process of Islah (peace), how young Muslims encourage the peace process between Muslims throughout the world.
Furthermore, the IIYLS Forum 2019 also produced a resolution in the health sector by encouraging Muslim youth to be involved in eradicating infectious diseases among young people such as HIV AIDS, and Tuberculosis.
In the economic sector, the delegation discussed the importance of economic community being built by youth. "Youth should not only be an activists but must also be an economist by starting entrepreneurial activities," added Tantan.
OIC Youth President, Syafii Efendi said the 2019 IIYLS Forum was successful in presenting a delegation of Muslim youth from 56 countries that were members of the OIC.
OIC is the second largest intergovernmental organization after the United Nations with 57 member states. The organization gathers the collective voice of the Muslim world, and seeks to protect the interests of Muslim world in the spirit of promoting international peace and harmony.
The OIC was established with the decision of a historic summit which took place in Rabat, the Kingdom of Morocco in the 13th Rajab, 1389 Hijrah (25 September 1969) after the burning of Al-Aqsa Mosque in occupied Jerusalem. (T/Sj/P2)
Mi'raj News Agency (MINA)