Islamic Bank Gives $334 Million for Turkish High-Speed Train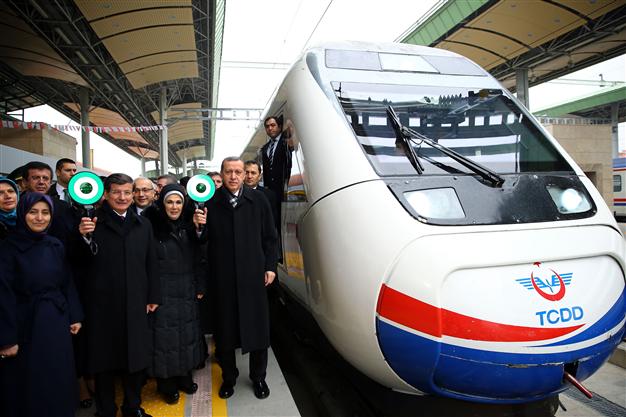 Ankara, 18 Safar 1438/17 November 2016 )MINA) – Turkey is to receive 312 million euros ($334 million) to fund 10 high-speed passenger trains to run between capital Ankara and Istanbul, the Islamic Development Bank (IDB) said Wednesday.
The extra rolling stock is part of a modernization scheme to halve journey times from seven to three-and-a-half hours. The new trains will be able to reach speeds of 300 kilometers per hour.
"The project aims to shift the significant amount of the passenger traffic between Ankara and Istanbul from road transport to more efficient rail transport, hence meeting the transportation demand of 13.9 million passengers annually by 2025 from the current 5.6 million," Anadolu Agency quoted the bank as saying in a statement.
The project is also expected to deliver economic benefits, including improved employment opportunities, over the medium- to long-term.
The IDB followed the announcement by saying it would also provide financial backing to Turkey's plan to develop its high-speed rail network to other major cities, increasing the rail industry's share of passengers.
The bank previously supported the Ankara to Konya high-speed line.
"In addition to the transport sector, its major areas of support to Turkey include public-private partnerships, renewable energy and energy efficiency, human development, trade finance, private sector development and Islamic finance," the bank said.
The IDB was established in 1975 to foster economic development and social progress in member countries. The bank currently has 57 members with its head office in Jeddah, Saudi Arabia. (T/R07/R01)
Mi'raj Islamic News Agency (MINA)