Indonesia Welcomes Palestine as Asian Dialogue's New Member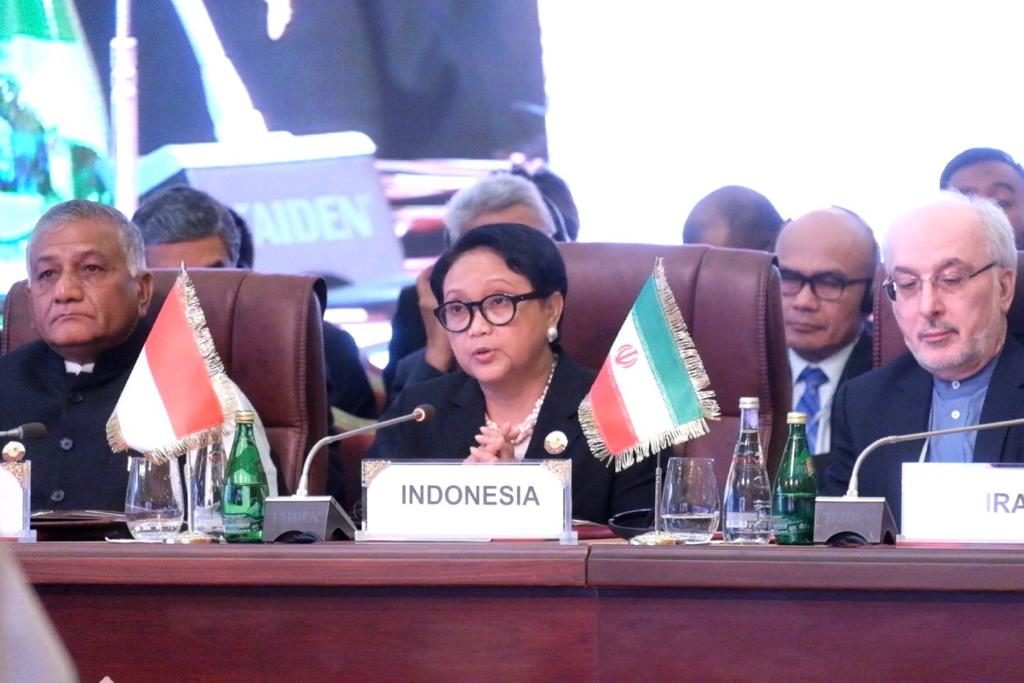 (photo: Ministry of Foreign Affairs)
Qatar, MINA – Indonesian Foreign Minister, Retno L.P Marsudi attended Ministerial Meeting in the 16th Asia Cooperation Dialogue (ACD) with theme "Partners in Progress" in Doha, Qatar, According to written statement of Indonesian Ministry of Foreign Affairs on Wednesday.
The meeting was attended by ministers and high-ranking officials from 34 ACD member countries, ini order to discuss the efforts of increasing cooperation on various issues and interests concretely. At this time, ACD has historic moment to welcome a new member state, Palestine.
"ACD cooperation must be concrete. That is, the benefits can be felt by people in Asian countries, and able to answer the challenges of times, "said Indonesian Foreign Minister.
Some of isues agreed at the meeting, included: the importance of increasing cooperation in the energy sector to realize resilience, accessibility and sustainable practices.
The 16th ACD PTM also agreed on various efforts to advance ACD, including the formulation of standard structures and mechanisms related to ACD Secretariat, synergy between ACD and other regional forums.
"I reaffirm Indonesia's commitment as an ACD co-prime mover in the energy sector by advancing cooperation in developing renewable energy. This is in line with national policies related to the utilization of New and Renewable Energy (EBT), "said Foreign Minister Retno.
In the end, Indonesia is scheduled to hold ACD Ministerial Meeting on Renewable Energy, in the second half of 2019. This meeting is expected to create opportunities for EBT development and cooperation among ACD countries, including investment and capacity building.
On the sidelines of ACD, Indonesian Foreign Minister also had opportunity to hold a meeting with Thai and Malaysian Foreign Minister to coordinate the steps of three countries within ACD framework.
In addition, in a bilateral capacity, Indonesian Foreign Minister also had opportunity to hold a meeting with Qatar Foreign Minister. They explored opportunities for cooperation in the field of sending medical and professional and trained medical personnel from Indonesia. (T/Sj/R04)
Mi'raj News Agency (MINA)