Indonesia to Not Join IMCTC But Shares Similar Spirit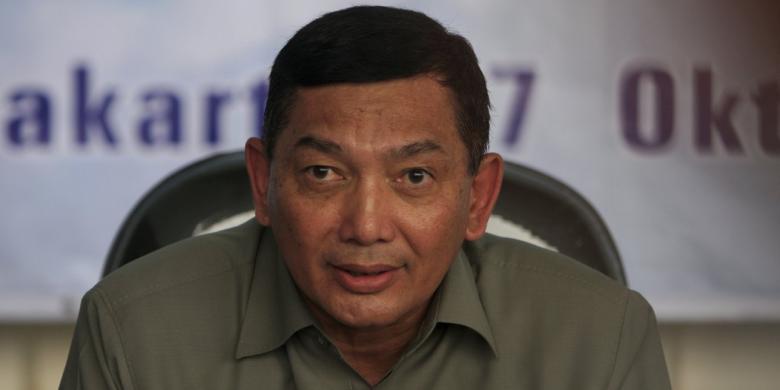 Riyadh, MINA — Indonesia will not join the Islamic Military Counter Terrorism Coalition (IMCTC), a military alliance, since the country`s 1945 Constitution states that Indonesia is a non-aligned nation, Antara News reported, citing an official.
It would be difficult for Indonesia to join a military alliance, as the country is a non-aligned one, in line with its Constitution, Sjafrie Sjamsoeddin, the former deputy defense minister, stated here, Wednesday, in response to a question on whether Indonesia will join the IMCTC.
Indonesia shared a similar understanding with IMCTC on terrorism, which is a major problem in Muslim-majority countries, he noted.
"The spirit is the same, notably, how the world jointly fights terrorism," he remarked while leading an Indonesian delegation at the Al Janadriyah cultural and heritage festival.
He revealed that Vice President M. Jusuf Kalla disagreed if Indonesia joined the military alliance. Indonesia will, however, seek another form of cooperation in counter-terrorism, he added.
IMCTC Chief General Rahid Syarif informed the Indonesian delegation that terrorism had transcended the country`s borders, and Islam had frequently been systematically related to increased terrorism and extremism.
"Hence, the Islamic world must establish cooperation in eradicating this extraordinary crime," he told Syamsoeddin.
Indonesia`s participation in IMCTC can strengthen the alliance, as Indonesia is highly experienced in dealing with terrorisC
Indonesia to Not Join IMCTC But Shares Similar SpiritCm, the IMCTC chief stated.
MARRED THE IMAGE OF ISLAM
Established a year ago, the IMCTC has had 41 members in the Middle East, Africa, South and Southeast Asia. Its member countries include Saudi Arabia, Egypt, Kuwait, Qatar, Pakistan, Brunei Darussalam, and Malaysia.
Muslim-majority countries need this coalition, as terror organizations have marred the image of Islam, Syarif pointed out.
A stigma of Islamic terrorism must be erased by reaffirming Islamic values that are moderate, peaceful, tolerant, and harmony.
Indonesia has been viewed as a country that is successful in dealing with terrorism.
The Indonesian Police`s anti-terror squad Densus 88 has, so far, arrested over two thousand alleged terrorists.
In the Southeast Asian region, Indonesia has developed a counter-terrorism agreement with its neighbors, such as Malaysia and the Philippines, by conducting joint patrols, among other things, in certain areas.T/RS5/RS1)
Mi''raj Islamic News Agency (MINA)