Indonesia Committed to Supporting UN Peacekeeping Mission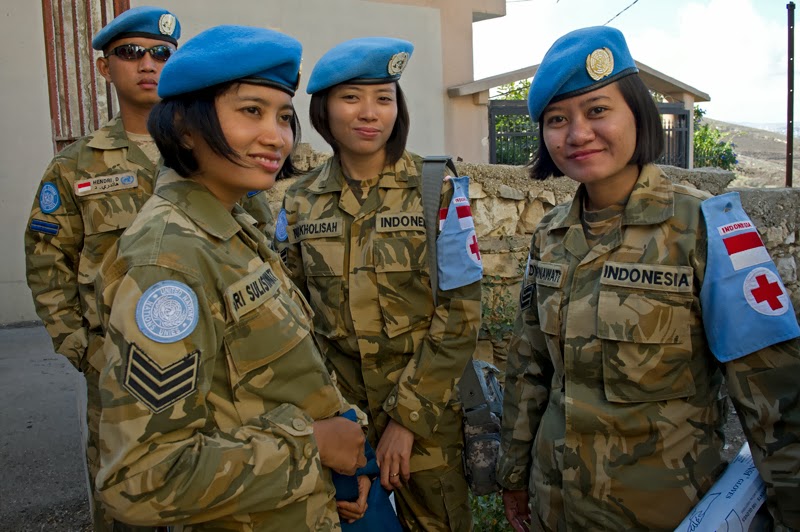 Jakarta, 08 Dulhijah 1437/10 September 2016 (MINA) – The Indonesian government has reiterated its commitment to supporting the United Nations (UN) peacekeeping mission, according to a press statement from the Foreign Affairs Ministrys Directorate for International Security and Disarmament.
The commitment was made during a defense ministerial meeting on the peacekeeping mission in London on September 7-8, 2016, Antara reported.
Representing the Indonesian defense minister at the meeting, the Defense Ministrys Director General of Defense Strategy Yoedhi Swastanto expressed Indonesias readiness to send its personnel to the UN peacekeeping mission.
Indonesias commitment to supporting the UN peacekeeping mission is part of the implementation of the mandate of the countrys Constitution, Yoedhi stated.
"Ranked among the top ten countries in sending peacekeepers, with a total of 2,864 personnel, Indonesia continues to strive to achieve the vision of sending four thousand peacekeepers and improving the quality and capacity of personnel and equipment," Yoedhi noted.
Yoedhi also expects that there are more Indonesian personnel among the peacekeepers holding key positions, including senior posts at the UN Headquarters and the UN peacekeeping mission.
According to Yoedhi, Indonesian peacekeeping personnel are known to have exhibited high levels of professionalism and dedication.
As one of the speakers at the meeting, Yoedhi highlighted the important role of the Peacekeeping Mission Center in Sentul, Bogor, in holding trainings to produce professional and reliable force for conducting the tasks.
"Indonesian personnel have earned huge respect and praises from the UN for their professionalism and dedication in performing their tasks in the mission, which contributed to the success of the UN peacekeeping mission," he stated.
Opened by the British Defense Secretary Michael Fallon, the defense ministerial meeting was attended by 66 countries, the UN, and three regional organizations: the European Union, African Union, and NATO.
The meeting was a follow up to the implementation of the high-level meeting on the Peacekeeping Mission in 2015 in New York, led by US President Barack Obama.
Indonesia was a "co-host" in the two meetings. (T/R07/R01)
Mi'raj Islamic News Agency (MINA)