Imaam: Patience the First Point to Liberate Al-Aqsa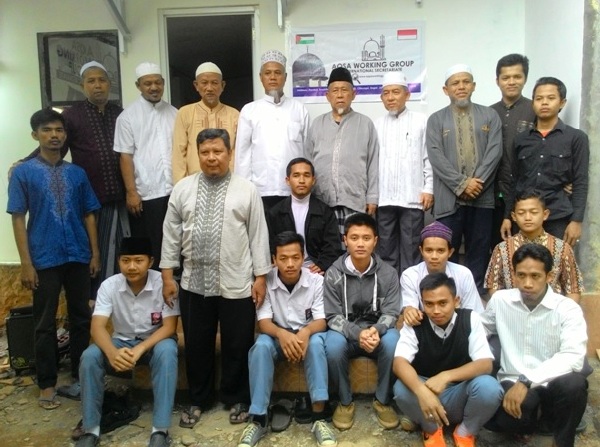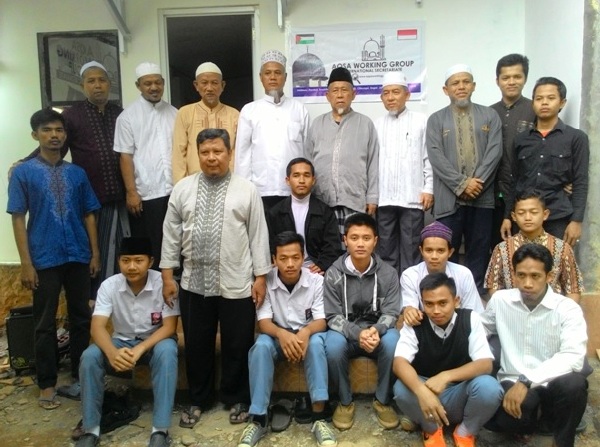 Jakarta, 14 Jumadil Awwal 1437/22 February 2016 (MINA) –  A story has recorded the small groups often defeat a large group and got a victory. One of examples was the victory of a small army led by Thalut againts a large and the most modern armed forces led by Goliat  at the time.
It was stated by Imaamul Muslimin Yakhsyallah Mansur in his speech at the inauguration of the new Aqsa Working Group (AWG)'s office in Cileungsi, Bogor,  Monday.  He also said the main factor that determine a victory is the quality of human resources that have a strong character.
He said the strength of the human character lies on the patience or ability to survive under great pressure. With patience, Muslims will be able get Allah's blessing in the struggle for the liberation of Al-Aqsa.
Only the patient one could liberate Al-Aqsa. Al-Aqsa does not belong to a particular nation, nor the Palestinians. Al-Aqsa is the property of all Muslims and the duty of them to liberate.
Yakhsyallah in his speech quoted a stories of Surah Al-Baqarah verse 249  which tells the key to get a victory of  Thalut army. One of the heroe in the great battle was a young man named David who toppled Goliat, the unbeaten warlords .(L/P008/R03)
Mi'raj Islamic News Agency (MINA)