HAMDALLAH AGREES TO TRANSFER FUNDS TO GAZA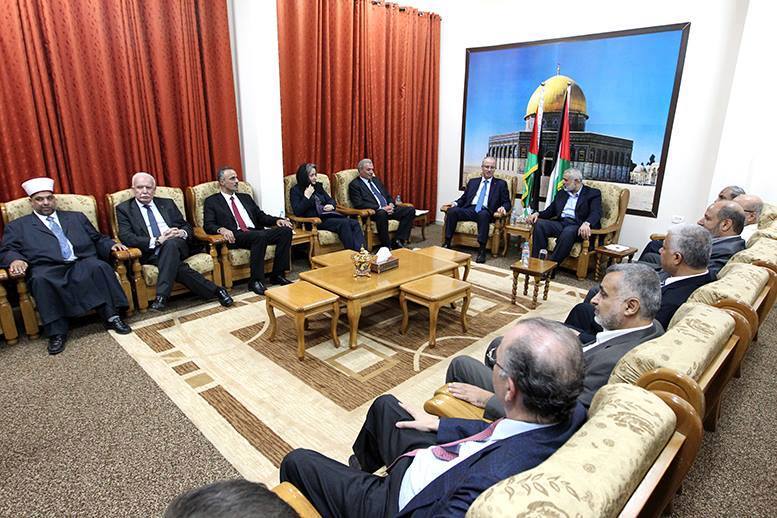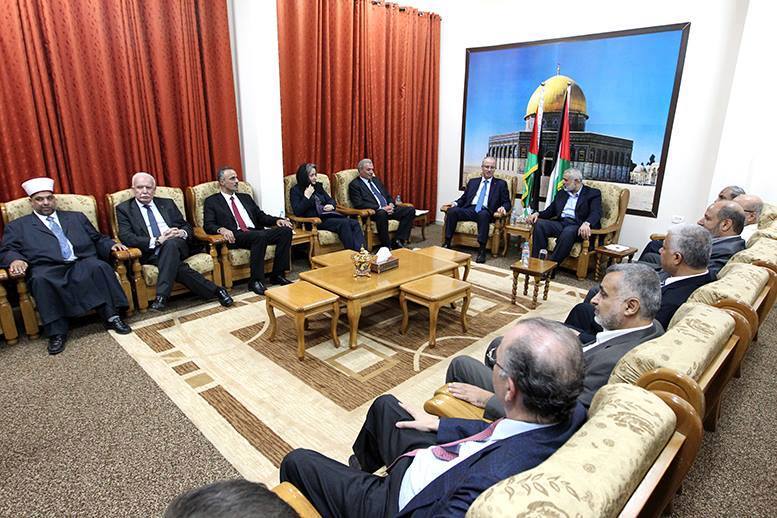 Gaza, 18 Dzulhijjah 1435/12 October 2014 (MINA) – The Justice Minister of Palestinian Unity Government, Salim Saqqa said on Thrusday, Hamdallah government has approved a number of important points during the first cabinet meeting in the Gaza Strip.
"Prime Minister, Rami Hamdallah has has officially announced that it will transfer the funds for the salaries of government staffs in Gaza from Qatar to Newyork, then will be transferred to the Bank of Palestine and the employees can pick it up at the end of this week," said Saqqa in Gaza City.
Saqqa added that the transferred funds cover 1,000 dollars for every staff of 27 thousand existing staffs. According to him, these funds certainly have not overcome the crisis in Gaza, but the government will continue to try to find a permanent solution through regulations and applicable law.
Another important point is that it was decided during the meeting that Hamdalah government has agreed on giving aid for residents whose homes were partially damaged and begin reconstruction.
"Construction materials entry to Gaza will start from early next week, under the supervision of the Ministry of Civil Affairs, Hussein Al-Shaikh," said Saqqa.
In addition, the meeting also agreed on managing of the borders that will be handed over to civilian border gate to open doors officially at the end of next week.
Meanwhile, Minister of Civil Affairs of Palestinian Authority, Hussein Al-Shaikh said, next week will begin a special procedure for opening all crossings, including the placement of the crew, as well as the issuance of permits for workers who will work out of Gaza.
The Palestinian reconciliation government ccabinet meeting was held for the first time in Gaza. Palestinian Prime Minister, Rami Hamdallah and another ministers arrived in Gaza Strip, Thursday morning to conduct a cabinet meeting and visit of Gazans whose homes were destroyed.
In the meeting of Palestinian government is indeed quite historic, after more than seven years ofthe sepa ration of powers in the Palestinian government body. Hamas, which won elections in 2006, formed a new government in the Gaza Strip and  ousted the government of Mahmoud Abbas.
However, after the reconciliation agreement between Hamas and Fatah, the two governments are merged into one with Rami hamdalah as its prime minister .
It was expected that the merging of the Palestinian government could further strengthen the people's struggle for independence from Israeli occupation. (L/P008/P3)
Mi'raj Islamic News Agency (MINA)
http://mirajnews.com/id/palestina/hamdalah-sepakat-transfer-dana-untuk-gaza/