HAMAS CALLS ON ARABS TO ACT TO PROTECT AL-AQSA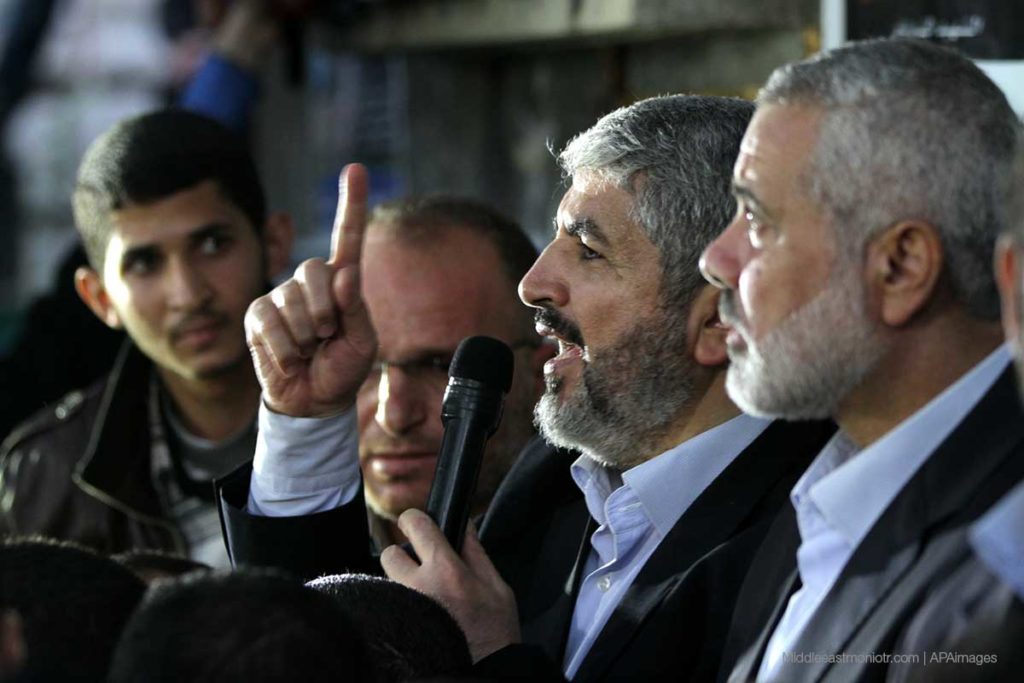 Al-Quds/Jerusalem, 14 Muharram 1436 H/7 November 2014 M (MINA) – Head of Hamas Political Bureau Khalid Meshaal yesterday called for the Arab states and all the Palestinians to move towards saving Al-Aqsa Mosque, saying it is not only the Palestinians who are responsible for this holy site.
Speaking to the Qatari newspaper Al-Sharq, Meshaal called on all Palestinians, including the Palestinian Authority (PA) presidency, to go on a massive revolution in protest against what is happening in Al-Aqsa, stressing this is the only thing that deters "the enemy".
He warned Israel against touching the mosque, reiterating that it is "in the middle of danger" not "facing danger" as it had said before., Middle East Monitor (MEMO) quoted by Mi'raj Islamic News Agency (MINA), as reporting, Friday.
Meshaal said that there are two measures which must be taken to stop the Israeli violations in Jerusalem, "This is to mobilise a revolution against the occupation. This is not the responsibility of Hamas alone, but the responsibility of all Palestinian factions including Fatah, Islamic Jihad and the PA."
The other measure was for "the whole Ummah is demanded including thinkers, leaders, writers, political parties and scholars Muslims and Christians to mobilise efforts and anger for the sake of Al-Aqsa Mosque."
The top Hamas leader stressed that the Arab and Islamic states are responsible for the holy site for all Muslims. He mentioned Egypt, Jordan, Morocco and Saudi Arabia by name, stressing that Jerusalem is the historical and religious capital of the world.
He said that "all options" are opened to protect Al-Aqsa and the holy Palestinian city of Jerusalem. Stressing that there must be sacrifices for the sake of protecting these places. (T/P002/P3)
Mi'raj Islamic News Agency (MINA)