Grand Mufti Warns American Zionist's Violation Against Muslim Cemetery in Jerusalem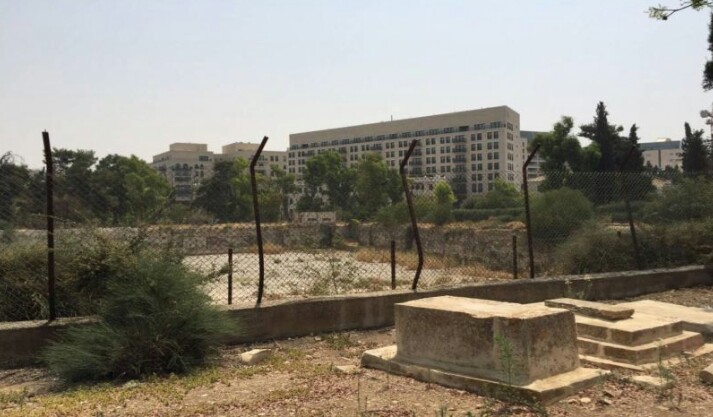 Jerusalem, MINA – The Grand Mufti of Jerusalem and the Palestinian Territories, the preacher of the blessed Al-Aqsa Mosque, Sheikh Muhammad Hussein warned against the intention of "Zionist-American" institutions to hold a celebration in part of the "Ma'man Allah" Muslim cemetery in the occupied city of Jerusalem.
Sheikh Hussein indicated in a press statement as quoted from Quds Press today, Sunday, that officials in the administration of former US President Donald Trump, led by former ambassador David Friedman residing in the Beit El settlement, and former US Secretary of State Mike Pompeo, are seeking to hold a ceremony in a cemetery on Monday.
He said that the cemetery is an Islamic endowment and it dates back to the origin of the Islamic presence in the city of Jerusalem, and the attack on it represents a blatant attack on the living and dead of Muslims, and an insult to their feelings in various parts of the world.
The Mufti of Jerusalem explained that the "Ma'man Allah" cemetery contains the remains of a large number of Muslim children and their scientific and patriotic symbols, and the occupation authorities had previously seized it, to establish the so-called "Museum of Tolerance" on the remains of dead Muslims.
He added that "the procedures of Judaization and displacement practiced by the occupation authorities in Jerusalem aim to obliterate the Islamic and Arab history in it, which affects the dignity of the living and the dead, without any religious, moral or legal deterrent."
Sheikh Hussein called on international organizations and bodies to pressure the occupation authorities to stop these provocative and aggressive actions, calling for "a firm end to the targeting of Islamic religious places with aggression. (T/RE1)
Mi'raj News Agency (MINA)