GAZANS PRAY IN TENTS AFTER FAILING TO REBUILD DESTROYED MOSQUES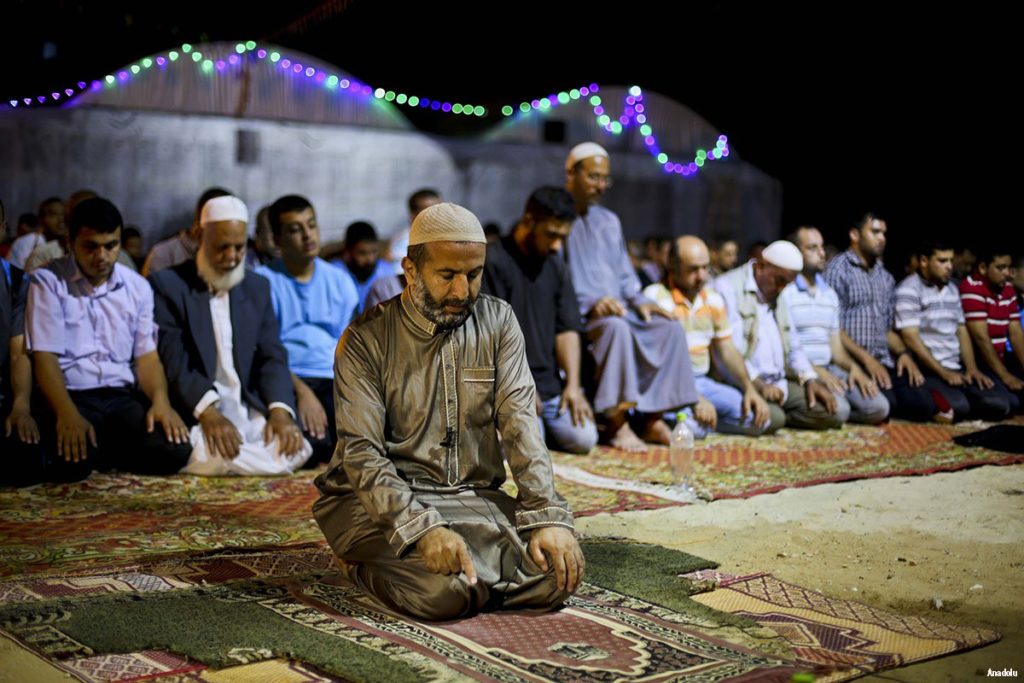 Gaza, 4 Ramadhan 1436/21 June 2015 (MINA) – Palestinian worshipers performed Taraweeh prayers in tents erected in the rubble of mosques destroyed by the Israeli occupation during its 51-day offensive on Gaza.
The Palestinian Religious Endowment Ministry erected tents as alternatives for the mosques, which were partially or completely destroyed and were not rebuilt because of the continuous Israeli siege on the Strip, Middle East Monitor (MEMO) quoted by Mi'raj Islamic News Agency (MINA) as reporting.
Meanwhile, former Palestinian prime minister and Deputy Hamas leader Ismail Haniyeh led Taraweeh prayer in Al-Shati refugee camp in the west of the Gaza City. He told worshipers: "There was a war last Ramadan and we will reap the results in this Ramadan."
Ramadan is the ninth lunar month during which Muslims fast from sunrise to sunset. In addition to their five daily prayers, they perform Taraweeh prayers at the end of the day.
Sending a message to the Palestinian refugees in Yarmouk, Haniyeh said: "We say to the Palestinians at Yarmouk that our hearts are with them, our acts are with them and our swords are with them until they return to Palestine, there home."
He called on the Arab and Muslim nations to unite to liberate Palestine and other oppressed nations and afford them freedom and dignity.
Some 67 mosques were partially destroyed and 150 others completely wrecked during last summer's offensive on Gaza.(T/R05/R03)
Mi'raj Islamic News Agency (MINA)