HOW FAR GAZA NEEDS TO BE RECOSNTRUCTED? AN EXSCLUSIVE INTERVIEW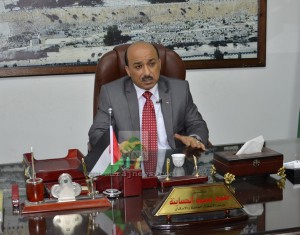 The latest Israeli aggression lasted for 51 days  ended up on last 26 August, but it's a new collateral disaster for Gazan as their infrastructures collapsed during the strikes. Tens of thousands of homes has been destroyed and today thousands hundreds other remain  displaced.
The war killed over 2,100 Palestinians, mostly civilians, and injured around 11,000 others also left a large number of Palestinians homeless.
Thousands of people in Gaza are still living in schools, where they took refugee during weeks of Israeli airstrikes, which severely damaged many houses.
Shelter Cluster, an international organization engaged in the assessment of post-war reconstruction, released a report in late August, putting the number of housing units destroyed or severely damaged by Israel's bombardment at 17,000. It also added that it would take 20 years for the war-torn Gaza Strip to be rebuilt.
While the reconstruction of Gaza is being issued, Israel has continued closing  the border  that usually uses for  transferring building materials and other needs  for Gaza.
Looking forward the crisis faced by displaced Gazan, Mi'raj Islamic News Agency (MINA)'s correspondent had an interview opportunity with the Minister of Public Works and Housing of the Palestinian Authority in Gaza Dr. Mufeed Al Husainah in his office on 6 September 2014.
Here's the following interview:
MINA:  Has the Ministry of Public Works start the reconstruction of the Gaza Strip?
Dr Mufeed Al Husainah: Honestly I have to say that until now there are no building materials such as concrete and cement enter the Gaza Strip as Israel has continued to close the borders. However, the Ministry of Public Works has a plan for the reconstruction, and we are still waiting for the opening of the border, if they open the border we are ready to start it.
We will start by reconstructing partially-destroyed houses. There are about 40,000 this kind of houses, it is easier to  rebuild such houses so that people could soon back home before the winter.
Therefore, the Ministry of Public Works and Housing are ready, and we call on the international community to put pressure on Israel  so that they open all of the borders, and incorporate materials such as cement, because we buy these materials with our money  not the Israeli money, we have already paid for the cement but until now has not been entered.
MINA: How much it is needed to reconstruct the Gaza Strip?
Dr Mufeed Al Husainah:  We have not completed the calculations estimate to reconstruct the Gaza Strip. we work together with UNDP and UNRWA to calculate the estimates, and  so far based on our calculating it's needed at least 4.5 to 6 billion US dollars, it's not finished yet.
MINA: There is an analyst saying  it's required 20 years to reconstruct the Gaza Strip, how do you say about this?
Dr Mufeed Al Husainah: If Israel  starting to open the borders properly and provide 24 hours a day  for supply materials, it will not take a long time. Otherwise, it will take longer and the situation will be getting worse for our people.
Gaza needs  1500 containers every day for supplying foods and goods for the reconstruction of Gaza.
MINA: What exactly is most needed by the people of Gaza today?
Dr Mufeed Al Husainah: Currently we have 55,000 displaced, their homes destroyed and  so far living as refugees in public schools. They actually need cash, because they left  homes with nothing but the clothes. This is a huge problem, and they are in bad conditions in schools.
For that, we convey to our brothers in Indonesia, good government, as well as Malaysia and other countries such as gulf states, European, and anyone who wants to help, we need at least 100 million US dollars to help them , and we have their names if required we will send you, and we also have a number of account opened specifically for these people. (L/R04/R03)
Mi'raj Islamic News Agency (MINA)