FRANCE-BASED RIGHTS GROUP SLAM MORSI DEATH PENALTY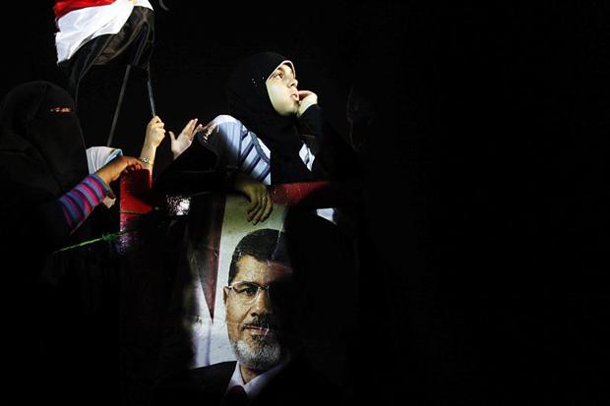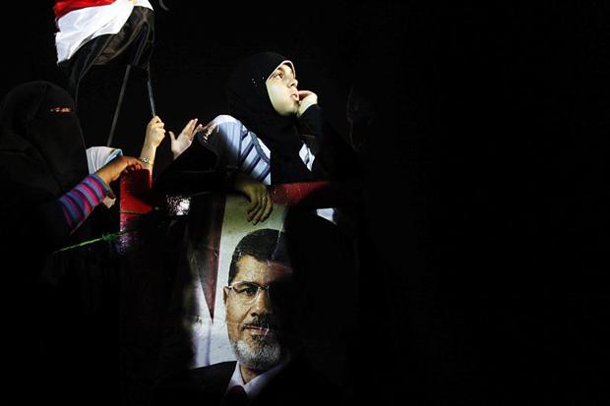 Paris, 1 Ramadan 1436/June 18, 2015 (MINA) – A France-based rights group has slammed Egyptian authorities over what it called the unjust and politicized death sentences handed down to the country's first democratically-elected president, Mohamed Morsi, and five other Muslim Brotherhood leaders.
The Collective for Democracy and Freedoms in the Arab World (C-DéLMA) said in a statement Tuesday (June, 16), "These sentences in fact do not just aim to execute these leaders and get rid of them, but mainly aim to execute democracy and freedoms acquired by the Egyptian people after their great and peaceful revolution that dazzled the world".
The group called on French President Francois Hollande, Prime Minister Manuel Valls and French Parliament Speaker Claude Bartolone to intervene" urgently and rapidly to stop the application of the executions and to express a strong and firm position against the politicized and the unfair trials".
Morsi was sentenced on charges of espionage and a mass jailbreak incident in 2011 during demonstrations that ousted then Egyptian president Hosni Mubarak. Apart from the death penalty, he was also given a life sentence.
The Egyptian court had also sentenced five Muslim Brotherhood leaders, including the group's head, Mohamed Badie, to death for participating in the jailbreak.
Ninety-four other co-defendants were also sentenced to the gallows, in absentia, on similar charges, including prominent Muslim scholar Shaikh Dr. Yusuf al-Qaradawi.
Earlier Tuesday, Morsi also received a life sentence, along with 16 others, for conspiring with Hamas and Hezbollah to commit "terrorist acts" inside Egypt.
In a separate trial in April, Morsi and 12 co-defendants were sentenced to 20 years in prison, each on charges of mobilizing supporters to "intimidate, detain and torture" dozens of anti-Morsi protesters during clashes outside eastern Cairo's Ittihadiya presidential palace in December 2012. (T/P4/R04)
Mi'raj Islamic News Agency (MINA)