For Eid al-Adha, Duterte Urges Muslim Devotion to the Virtues of Islam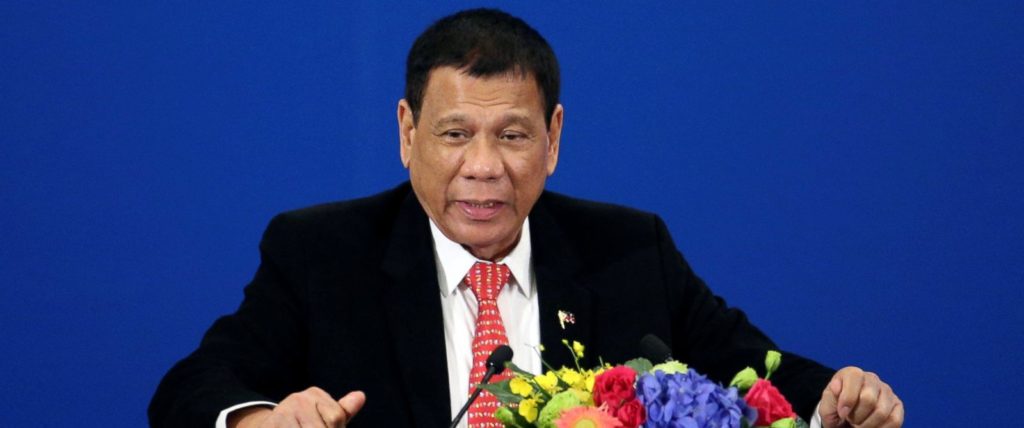 Zamboanga City, Philippines, MINA –  President Rodrigo Duterte on Thursday urged Filipinos to reaffirm their devotion to the virtues of Islam and renew their faith, underscoring the need for them to unite in the face of the extremist threats in the country's south.
He also called on Muslims to become catalysts of unity and harmony and to unite against threats of discord and violence and ultimately attain peace in the country as they celebrate Eid al-Adha on Sept. 1.
"Let us bring forth the spirit of solidarity in our shared hope of attaining genuine and lasting peace," Anadolu Agency reported, citing the president in a statement.
"May this occasion invigorate you to remain steadfast in our task of ensuring triumph against elements that perpetuate discord and violence," he added.
Duterte said the Prophet Abraham's admirable act of obedience to the will of Allah is a reminder to all of the value of sacrifice necessary in their lives.
National Commission on Muslim Filipino Commissioner Sheikh Adbulhadi Daguit, who chairs the Philippine Hajj 2017 overall operation, said there are some 6,000 Filipino pilgrims now in Saudi Arabia performing the Hajj.
The commission has set up clinics with standby ambulance to attend to pilgrims' medical needs.
Duterte on Tuesday signed a proclamation declaring Friday a regular holiday nationwide in observance of Eid al-Adha, highlighting the Feast of the Sacrifice and other Islamic religious rituals.
According to the Holy Qur'an, every adult Muslim who is financially and physically able to make the pilgrimage is obliged to go to Mecca, Saudi Arabia and participate in the celebration of the Hajj at least once in his or her life. Mecca is the holiest city in the Islamic faith.
The Hajj season commemorates and honors Allah's providing a ram to Abraham to sacrifice in lieu of his son. It culminates with the Eid al-Adha, one of the most important holidays of the Islamic calendar. (T/RS5/RS1)
Mi'raj Islamic News Agency (MINA)
Related news