EGYPTIAN WATERWAY ALONG GAZA BORDERS THREAT TO BILATERAL TIES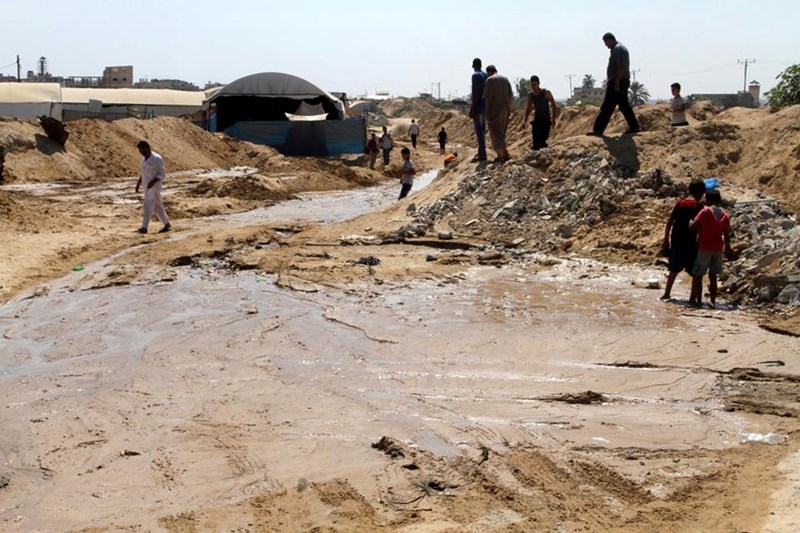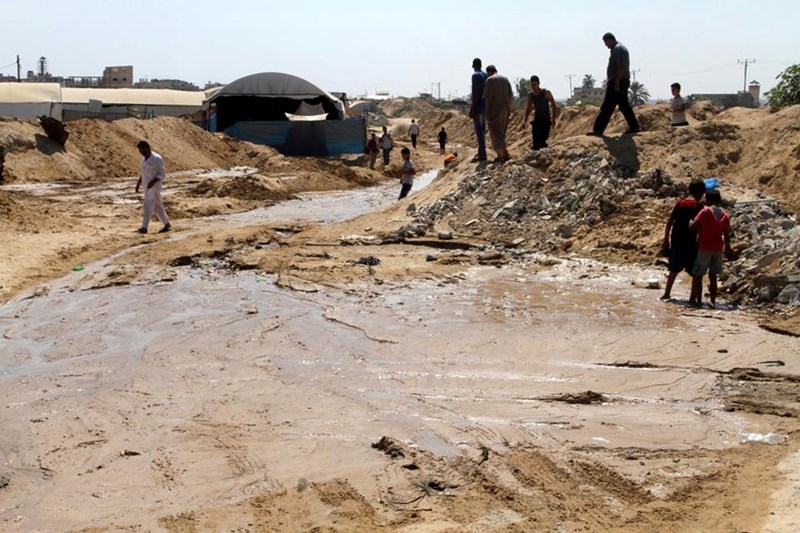 Gaza, 16 Muharram 1437/29 October 2015 (MINA) – The Palestinian Legislative Council (PLC) on Wednesday slammed the Egyptian waterway project carried out along the borders with the blockaded Gaza Strip, saying it affects both Gaza's ecosystem and the Palestine-Egypt bilateral ties.
PLC First Deputy Speaker Ahmad Bahar said the waterway project violates Palestinians' right to live in dignity and in a healthy environment, The Palestinian Information Center (PIC) quoted by Mi'raj Islamic News Agency (MINA) as reporting.
He drew attention to the serious damage the channel poses on the underground water and Gaza's ecosystem, saying Rafah city is at risk of being drowned due to Egypt's flooding of the borders with high-salinity water.
He added that such a move affects the Palestinian-Egyptian fraternity bonds both on the political and strategic levels, calling on the Egyptian authorities to immediately halt the waterway project and keep to is historic pro-Palestine position.
A report by the PLC further pointed to the serious economic repercussions of the project on Gaza's fauna and flora, infrastructure, power and water networks, along with sanitation services.
The waterway also affects Gaza's security by risking to promote chaos and imposing a new fait accompli, in a move set to please the U.S. and the Israeli occupation.
According to the report, the project has a negative impact on the Palestinian national reconciliation and home affairs.
The move also stands in sharp contrast to the international and humanitarian laws, the report added.
The PLC urged the Egyptian authorities to assume their historic, political, and ethical duties vis-à-vis the Palestinian cause.
The PLC further called for an emergency session to be convened by the Arab League to keep tabs on the economic, social, legal, and environmental upshots of the Egyptian project.
The council further urged the human rights organizations and international community to seriously work on halting the project by appealing to local and international courts and mobilizing mass-protest over the project.
The PLC held the Palestinian Authority Chairman, Mahmoud Abbas, ethically and legally responsible for the perilous aftermaths of the project.
In what observers branded an unprecedented move set to please the Israeli occupation, the Egyptian army forces have begun to pump water from the Mediterranean Sea into underground tunnels on the southern borders of the besieged Gaza Strip.
Palestinians in Gaza are living under inhuman conditions due to the tough siege imposed by the Israeli occupation and also due to Egypt's quasi-permanent closure of the Rafah border crossing.(T/P008/R03)
Mi'raj Islamic News Agency (MINA)