COMPLAINTS FILED AGAINST MK'S FOR INCITEMENT DURING AGGRESSION ON GAZA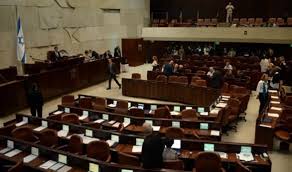 Tel Aviv, 29 Dzulqa'dah 1435/24 September 2014 (MINA) – The National Democratic Assembly at the Israeli Knesset, in cooperation with dozens of Arab citizens, started a large campaign to lodge official complaints against Israeli Members of the Knesset (MK) for incitement against Arab political leaders, and the Arabs in general, during the Israeli onslaught on the Gaza Strip.
The Arabs48 news website has reported that at least 50 complaints have been officially filed so far, especially after a series of flammable statements of hatred and incitements were uttered by members of Knesset against the Arabs in the country, and the Palestinians in general, during the Israeli onslaught on Gaza.
Officials in charge of filing the complaints said the remarks made by senior Israeli officials, and members of Knesset, are racist and very serious incitement to violence against the Arabs, International Middle East Media Center (IMEMC) quoted by Mi'raj Islamic News Agency (MINA) as reporting.
They said many Israeli officials committed serious violations and acts of incitement mounting to crimes as stated by the Israeli laws regarding incitement and racism, but were never brought to justice.
Some of the officials who uttered such statements, are Foreign Minister Avigdor Lieberman, who called for boycotting all Arab stores and businesses across the country, to shut them down.
However, one of the most racist statements, that actually resembles an actual death threat against the Arabs, was a statement made by Israeli Parliamentarian Ayeley Shaked of the extremist Jewish Home Party, who called for killing all Arab mothers for giving birth to what she called "snakes."
"They have to die and their houses should be demolished so that they cannot bear any more terrorists," she said, adding: "They are all our enemies, and their blood should be on our hands. This also applies to the mothers of the dead terrorists."
A number of officials, including Moshe Feiglin, of the "Likud – National Liberal Movement," have also made other racist statements.
The National Democratic Assembly said the campaign calls for holding those ministers and Knesset members accountable for statements defined by law as racist and incitement.
It is worth mentioning that dozens of Arab citizens across the country have been fired from their jobs and many have been physically assaulted during the war on Gaza, due to racist statements made by several Israeli political leaders and officials.(T/P05/P3)
 Mi'raj Islamic News Agency (MINA)