Chechen Threat May Hasten Turkish-Russian Rapprochement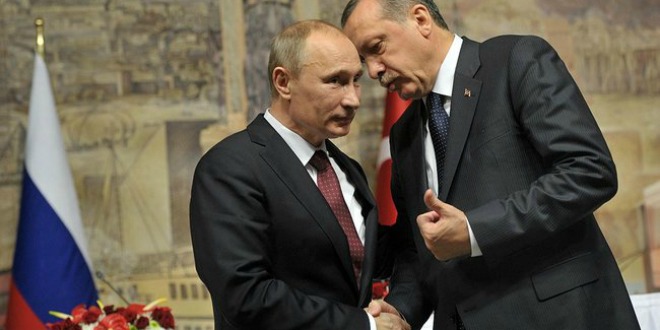 Istanbul, 25 Ramadan 1437/01 July 2016 (MINA) – Tuesday's deadly gun and bomb attack on Istanbul airport – in which at least 43 people were killed – was the latest manifestation of a war that has gripped Russia's southern Muslim republics for more than two decades.
According to Turkish government officials, the three attackers who stormed the airport's lower-level arrivals terminal came from Russia, Uzbekistan and Kyrgyzstan. The authorities believe the trio carried out their suicide mission on behalf of Islamic State.
On Thursday Turkish newspapers identified the alleged ringleader as Akhmed Chatayev, and named one of the bombers as Osman Vadinov. Vadinov is said to have travelled to Istanbul from Raqqa, the de facto capital of Islamic State. Both men are or were Chechens.
This is hardly surprising: since Russia's first 1994-96 Chechen war, Istanbul has been home to several thousand Chechens, some of them initially in refugee camps. As well as civilians, the Turkish city has become a base for Chechen fighters and their families, and a place where injured fighters receive treatment.
In the mid-1990s the Russian government of Boris Yeltsin found itself fighting mainly secular Chechen rebels who sought their own nationalist and constitutional state. In 1999, first as prime minister and then as president, Vladimir Putin seized Chechen's capital, Grozny, and sought to wipe out Chechen separatism once and for all. This was Chechen war number two.
Through brute military force, by 2004 Putin had been largely successful. But the Kremlin soon found itself fighting a different kind of enemy.
A new generation of insurgents had an explicitly Islamist goal: to create a radical pan-Caucasian emirate. It would include not only the Muslim republics of Chechnya, Dagestan and Ingushetia but a large chunk of European Russia as well.

Common threat?
The war in Syria changed the dynamics of this low-level conflict on Russia's mountainous borderlands, characterised by daily shootouts between Islamist militants and federal and local security forces. Chechnya's pro-Kremlin leader, Ramzan Kadyrov, ruthlessly pursued the jihadis.
The rebels split. Some wanted to continue operations inside Russia. Others pledged their allegiance to Isis. The movement's attempts to create an emirate in Syria and Iraq were enjoying spectacular territorial success; recruits were arriving from all over, including Europe, the north Caucasus and central Asia, another fertile node for jihadi groups.
Sources suggest that recruiters for Isis and other rebel groups were soliciting Chechens quite openly, though they have now gone underground. Russian security services believe there are now around 2,000 people of Russian origin fighting in Syria, most of them Chechens.
Many suspect that Russia's FSB intelligence agency, meanwhile, is behind a string of recent assassinations in Turkey of Chechen rebels. One of them was Abdulvakhid Edelgireyev, who survived for years hiding in the Chechen mountains, only to be shot dead in Istanbul last November in broad daylight on a shopping trip with his three-year-old niece.
On Thursday the main rebel website kavkazcenter.com cast doubt on whether the three airport attackers were indeed Chechens. But it acknowledged that jihadis from the north Caucasus were active in Syria, claiming that the FSB had "practically thrown them out" of their Chechen homeland.
Tuesday's bombings come after a period of dismal relations between Russia and Turkey, following the shooting down of a Russian military jet late last year over Turkish airspace.
Turkey's president, Recep Tayyip Erdogan apologised over that incident this week. Moscow says it still wants compensation and for those responsible to be punished.
The common threat of further Chechen-linked Islamist violence may hasten the rapprochement. (T/R07/R01)
Mi'raj Islamic News Agency (MINA)