MPR CHAIRMAN: INDONESIA MUST BE PIONEER FOR HALAL PRODUCTS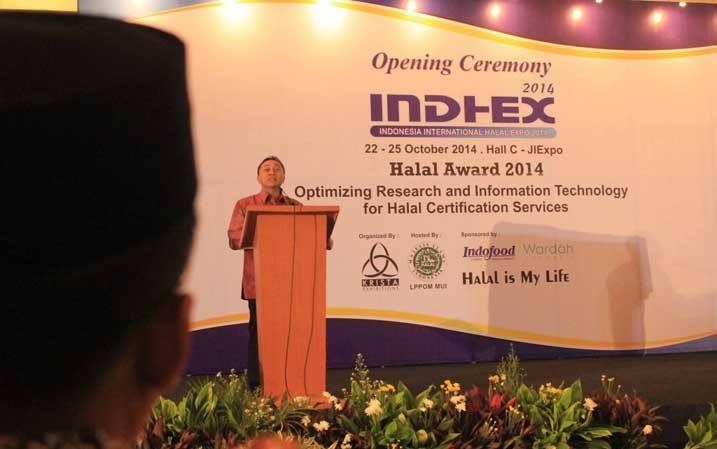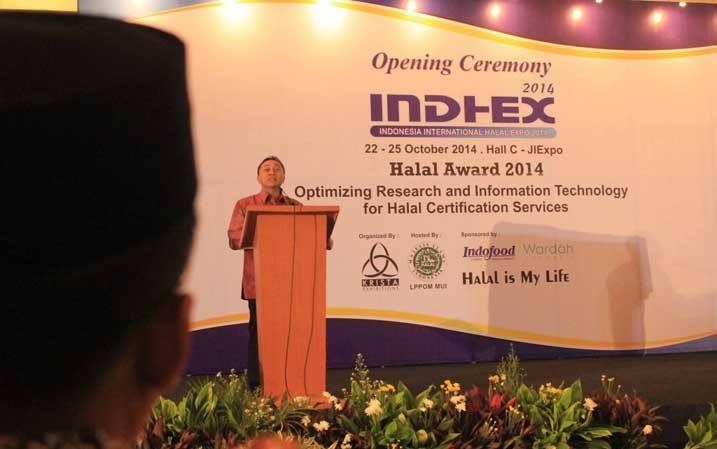 Jakarta, 28 Dzulhijjah 1435/22 October 2014 (MINA) – Chairman of the People's Consultative Assembly (MPR) Zulkifli Hasan said, Indonesia should be a pioneer for halal products and world halal center.
"I assume this event is very important, so I have to attend," said Zulkifli Hasan at the Indonesia International Halal Expo (INDHEX) 2014 held in the Jakarta International Expo building, Jakarta, Wednesday afternoon.
"With this exhibition of halal products, we can show the quality of human resources, state and nation," said Zulkifli.
He also said, the exhibition will bring together producers and consumers with LPPOM MUI as mediator.
"Halal shouldn't be separated form Tayeb (good)," said Zulkifli.
The Indonesia International Halal Expo (INDHEX) 2014 is annual program of the Institute for Food, Drug, and Cosmetic, Indonesian Ulema Council (MUI LPPOM) intended to raise public awareness about halal rules and halal products. This program contains various of activities such as halal products exhibition (Expo), International Seminar (Global Halal Forum), Symposium, Training and Halal Award.
On the same occasion, the Chairman of the Indonesian Ulema Council (MUI), Din Shamsuddin said, the halal products have started to attracts great demand from many people and encourage the development of civilization  in accordance with Islam.
"Therefore, Indonesia should not be hesitant to develop a culture of Halalan Thayyiban (halal and good), let alone have supported the passing of the new law that is the Law of Halal Product Assurance (JPH Act)," said Din Syamsyudin.
In a series of events INDHEX 2014, such as a kosher lifestyle application in everyday life via the slogan 'Halal is My Life', LPPOM MUI will hold Hijab Talent Search on Saturday (10/25) starting at 12:00 pm. Talent search contest for a Muslimah to be celebrated with entertainment and celebrity talk show with the Muslimah.
In INDHEX 2014 will also have cooking demonstrations by professional chefs who attended halal community members, students and the general public. In addition, there will be a seminar on Halal Assurance System (SJH), a critical point halal raw materials, easy steps to get a halal certificate and halal certification as a product of excellence.
The goal is for Small, Medium and Micro-scale Enterprises (SMEs) can compete in the world market. The event will be held on October 24, 2014 at 14:30 pm and attended by speakers from culinary experts and LPPOM MUI auditors.
While Halal Products Exhibition was attended by 150 domestic and foreign halal firm stands. In this event, entrepreneurs halal products will meet and retailers can transact with consumers. (T/P006/P3)
Mi'raj Islamic News Agency (MINA)