Canada: Quebecers Don Face Covering to Protest New Law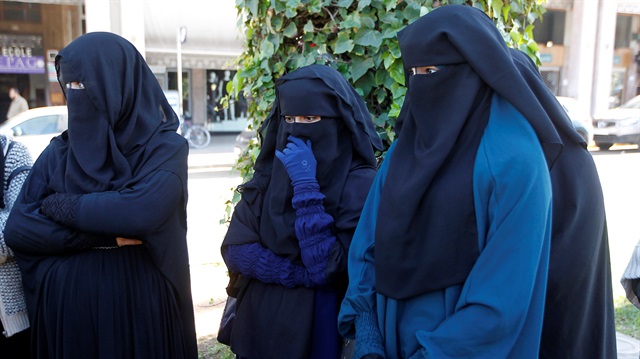 Trenton, Ontario, MINA – Demonstrators donned surgical masks and scarves Friday and stood at bus stops in Quebec to protest the province's new law that forces people to remove any face covering when accessing public services, Anadolu Agency reported.
That includes riding a bus and borrowing a library book, as well as any public sector employee at work, including doctors, teachers and day-care workers.
"(P)ersonnel members of public bodies must demonstrate religious neutrality in the exercise of their functions," according to the bill.
Protesters and other critics said the law that was passed Wednesday by the Quebec National Assembly discriminates against Muslim women wearing niqabs and burkas.
Discriminatory legislatipn
The National Council of Canadian Muslims issued a statement that said the law is "discriminatory legislation … pandering to bigoted populism".
Even Prime Minister Justin Trudeau, who said it was not the federal government's role to contest Quebec's new law, appeared to be wavering from those remarks when reporters asked about the bill Friday.
"I don't think it's the government's business to tell a woman what she should or shouldn't be wearing," he said. "As a federal government, we are going to take our responsibility seriously and look carefully at what the implications are."
About 50 protesters gathered Friday at a bus stop in Montreal while wearing surgical masks and scarves that covered their faces.
A bus driver even covered his face to show displeasure with the new law.
Protesters also posted selfies on Twitter while wearing various face coverings, adding comments such as: "Let's keep fighting@Bill62" and "Protesting #Bill62 this a.m."
When the law passed, a man who covered the lower part of his face with a turtleneck sweater tweeted, "Ready for my bus ride to work tomorrow.#bill 62."
While the law allows niqabs and burkas to be worn in certain circumstances, no structure has been put in place to appeal.
The Quebec government insists the law does not discriminate against Muslim women and its sole purpose is to separate state from religion. (T/RS5/RS1)
Mi'raj Islamic News Agency (MINA)