BRITAIN'S LARGEST SUPERMARKET CHAIN TESCO BOYCOTTS PRODUCTS FROM OCCUPIED WEST BANK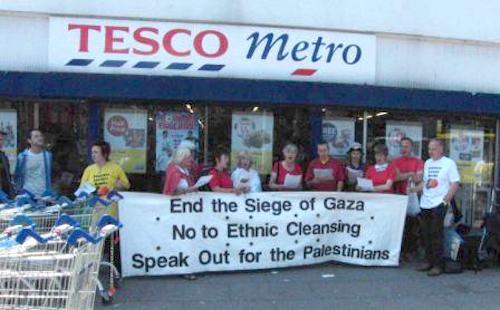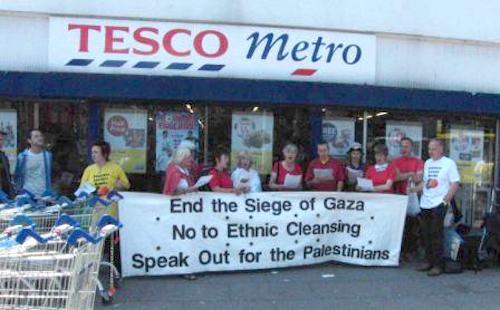 London, 4 Shawal 1435/31 July 2014 (MINA) -Britain's biggest supermarket chain, Tesco, will will no longer sell products originating from the Israeli-occupied West Bank starting September 2014, the Jewish Chronicle reports.
Tesco's decision to stop selling goods produced in the occupied Palestinian territories is the result of pressure by customers who could no longer tolerate rewarding Israeli crimes, Redressonline quoted by Mi'raj Islamic News Agency (MINA) as reporting.
Meanwhile two health and beauty product suppliers told the Jewish Chronicle that Tesco had asked them to list all their products and ingredients originating in the occupied territories.
A Tesco spokesman indirectly confirmed that the move was testimony to the success of the Boycott, Divestment and Sanctions Movement (BDS), saying:
We have received some questions from customers about products we sell that are sourced from Israel or the West Bank.
To make sure we answered their questions with the most accurate and up to date information, we contacted suppliers to double check our own information, particularly for branded products.
Lamenting Tesco's decision, the ultar-right-wing Israeli news website Arutz Sheva 7 recalled that Tesco's decision comes just a few weeks after Britain's largest trade union, Unite, voted unanimously to boycott Israeli companies.
It further lamented that in May the European Union banned the import of poultry and eggs from Jewish squatter colonies in the occupied West Bank and occupied Arab Jerusalem.
Prior to that, the EU published new guidelines which boycott Israeli entities operating in the West Bank, Arab Jerusalem or the occupied Syrian Golan Heights.(T/P02/P04)
Mi'raj Islamic News Agency (MINA)