BENGHAZI CLASHES RAGE AS ANSAR AL-SHARIA HOLDS OFF ARMY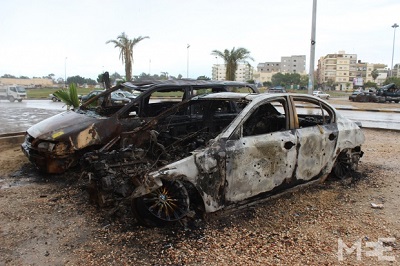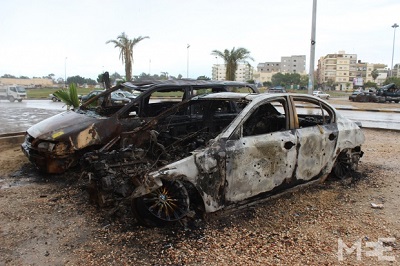 Benghazi, 3 Rabi'ul Awwal 1436/25 December 2014 (MINA) –  Clashes on Monday between pro-government forces and Ansar al-Sharia-linked militants in the eastern city of Benghazi killed 16 people and wounded dozens, security sources and medics said.
The casualties came after the Libyan army launched an offensive in the Leithi district, which is seen as a stronghold of Ansar al-Sharia, local daily Libya Herald reported.
Forces loyal to former general Khalifa Haftar and the Tobruk-based Prime Minister Abdullah al-Thani have been engaged in a months-long battle against groups like Ansar al-Sharia who they have dubbed "Islamists" and "terrorists", middleeasteye.net quoted Mi'raj Islamic News Agency (MINA) as reporting on Tuesday.
While in recent weeks they have managed to seize large parts of the city and make large gains, pockets are still controlled by Ansar al-Sharia and other associated groups that first began gaining a foothold in the city in early 2012.
The Benghazi Medical Centre said it received the bodies of seven people and 35 wounded in the clashes, while al-Jala hospital said it took in four bodies and 25 wounded.
Medical sources said the casualties were all from Haftar's ranks and pro-government forces. The rival militias rarely report their casualties.
Farther east, in troubled city of Derna, where Islamic State-allied groups have taken hold in recent months, five soldiers were killed on Monday when gunmen attacked a checkpoint in the city's western suburb of Dahr al-Ahmar, a military spokesman said.
Three years after former leader Moamer Gaddafi was toppled and killed in a NATO-backed revolt, Libya is awash with weapons and powerful militias, and run by rival governments and parliaments.(T/P009/P3)
Mi'raj Islamic News Agency (MINA)