Batik Symbol of Indonesia-US' Collaboration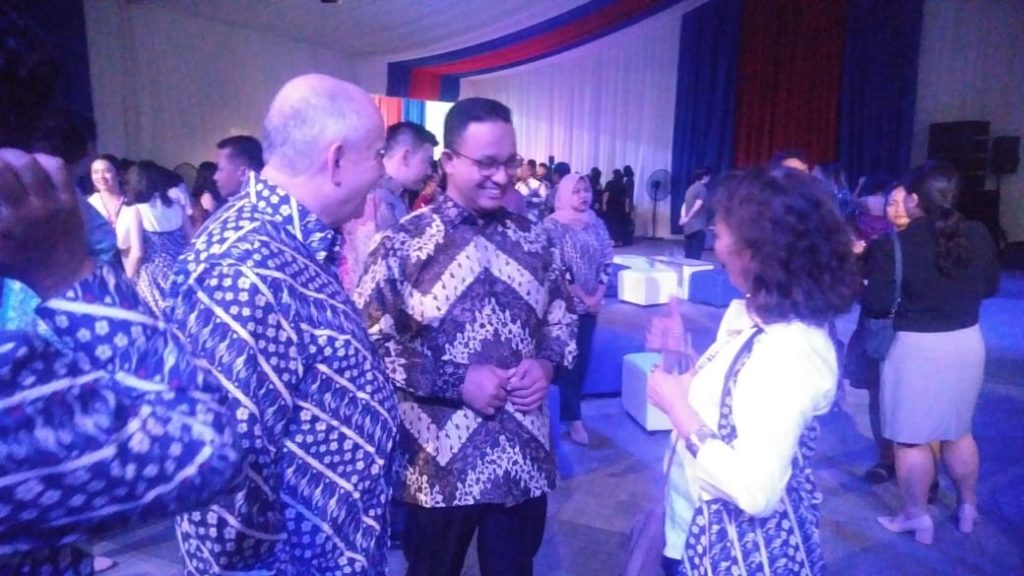 Jakarta, MINA – The United States (US) Ambassador to Indonesia, Joseph R Donovan Jr. said that batik is a symbol of good cooperation and collaboration between Indonesia and the United States.
He said this in a press conference celebrating 70 years of Indonesia-US cooperation with the theme "70 years and Beyond: Celebrating Diversity, Partnership and Prosperity Event, in Jakarta, Wednesday (11/12).
Donovan explained, batik became a symbol of cooperation because the raw materials of batik are imported from the US and the manufacturing carrying out in Indonesia.
The value of exports of batik-making materials from the US to Indonesia in 2018 is worth 800 million US Dollars, while Indonesian textile exports to the US are 3 billion US Dollars.
Donovan hopes that in the future the relations between Indonesia and the US that have existed for 70 years can be tighter and more harmonious.
Meanwhile, Director (Act) of Cooperation for America and Europe, the Indonesian Ministry of Foreign Affairs, Teuku Faizasyah appreciated the event. He said amid the global economic conditions that tend to slow down, Indonesia and the US must work even harder to build cooperation for the mutual prosperity.
Congratulations on the celebration of 70 Indonesian-US relations came from DKI Jakarta Governor Anies Baswedan, Bogor Regent Aria Bima and many artists and national figures.
Indonesia and the United States have a long history of establishing diplomatic relations. The two countries have worked together for 70 years marked by the opening of the US Embassy in Jakarta on December 28, 1949. (L/Ast/P2)
Mi'raj News Agency (MINA)