ARAB PARLIAMENT: 'PROSECUTE ISRAELI LEADERS BEFORE ICC'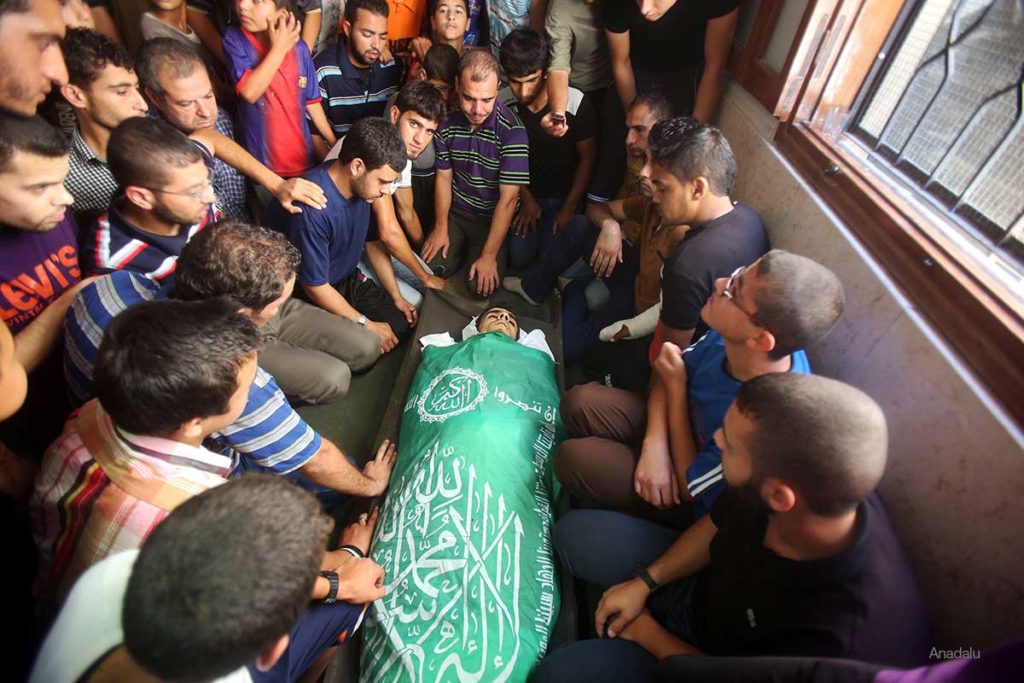 Cairo, 20 Ramadan 1435/18 July 2014 (MINA) – The Chairman of the Committee on Foreign, Political and National Security Affairs of the Arab Parliament, Muslim Ben Ali Maashni yesterday demanded Israeli leaders be prosecuted before the International Criminal Court for "their crimes against humanity".
Maashni's remarks came during the committee's emergency meeting at the Arab League's headquarters in Cairo to discuss the deteriorating situation in the Gaza Strip as the Israeli onslaught against the enclave entered its second week, Middle East Monitor (MEMO) quoted by Mi'raj News Agency (MINA) as reporting,Friday.
The meeting comes at a time when the innocent and defenceless people of Gaza face the Israeli brutal attack, Maashni said, pointing out that the parliament stands before its historic responsibility towards the Palestinian people to make every effort to stop the genocide waged by Israel against them and the settlers' crimes, most recently the burning and murder of teen Mohammed Abu Khdeir earlier this month.
Parliament Speaker Ahmed Al-Jarwan said the Palestinian issue is the core issue for the Arab countries and the events in Gaza are a grave crisis for the Arab nation.
He told the Anadolu news agency that the committee's emergency meeting aims to discuss the current situation in Gaza and draft an initiative and a position on the crisis.
Austrian Foreign Minister Sebastian ​​Kurz called for an immediate ceasefire between Israel and the Palestinians in the Gaza Strip, stressing on the need to protect civilians.
Kurz said, in a statement yesterday, that the high death toll and rapid escalation are disturbing, expressing his country's concern about the ongoing hostilities and high number of civilian casualties. He demanded peace negotiations begin as soon as possible.
The Israeli offensive against the Gaza Strip has resulted in the death of 220 Palestinians, the majority of them civilians, according to medical sources, (T/P012/E01)
Mi'raj Islamic News Agency (MINA)