Anti Netanyahu Demonstrations Held Over 100 Location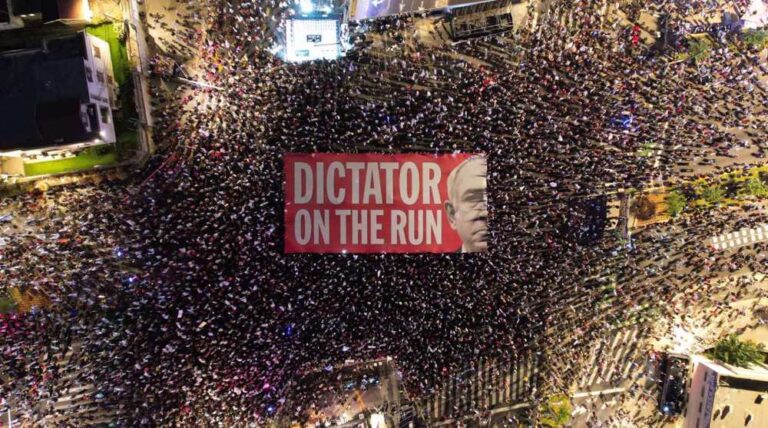 Tel Aviv, MINA – Tens of thousands of demonstrators have held massive protests across the occupied territories for 39 consecutive weeks against Israel's hardline cabinet policies, including the so-called judicial overhaul scheme.
The demonstration was held on Saturday in more than 100 locations throughout the occupied territories, including the coastal city of Tel Aviv, as well as the cities of al-Quds (Jerusalem), Modi'in, Ariel, Rosh Ha'ayin, Haifa and Rehovot which occupied.
"On Saturday evening, we will all meet on Kaplan [Street in Tel Aviv]… in a massive show of solidarity," protest organizers said in a statement ahead of the rally in the city. Press TV reported.
Noting that Israel's extremist prime minister, Benjamin Netanyahu, "is a master at dividing society along sectarian lines, religious vs secular, [and] left vs. right as part of a divide and conquer strategy," the statement said.
"The economy is collapsing and all we get are provocations," he said.
Demonstrations began in January, when Netanyahu's right-wing cabinet announced plans to radically change the structure of the regime's judiciary and Supreme Court.
The scheme primarily aims to prevent the Supreme Court from using its power to overturn decisions made by politicians.
The protests have gained momentum since late July, when the Knesset passed the first draft law on the overhaul plan, which limits the ability of courts to declare cabinet decisions "unreasonable." (T/RE1/P2)
Mi'raj News Agency (MINA)