Abbas: No Palestinian State without Jerusalem and Gaza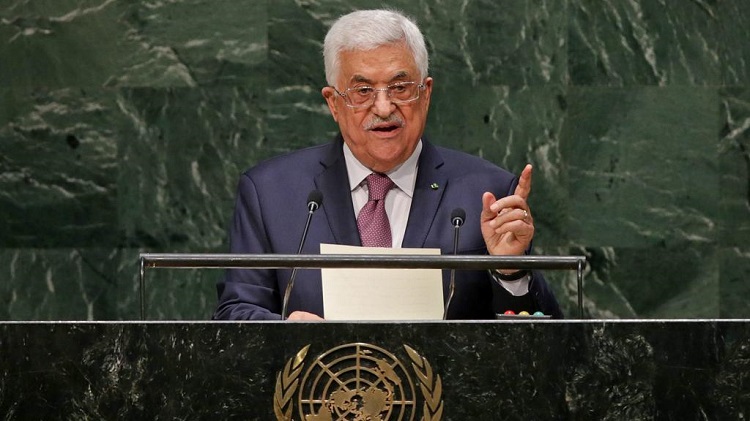 Ramallah, MINA – Palestinian President Mahmoud Abbas said, the Palestinian issue is going through difficult times, everyone is called to make every effort to serve the country.
Abbas stressed that there is no Palestinian state without Jerusalem, no country in Gaza, and no country without Gaza.
Abbas said during the first meeting on Saturday night at Ramallah City presidential headquarters in the West Bank, after a new 18th government cabinet was formed, Maan News reported, quoted by MINA.
"We have many difficult and complicated tasks, the first of which is the 'Century Agreement', which I think is not left unannounced, and the Palestinians have rejected this agreement from the start, because it excludes Jerusalem from Palestine. Therefore we don't want the rest. "There is no country without Jerusalem, there is no country in Gaza, there is no country without Gaza," Abbas said.
Meanwhile, Abbas also said he felt it was useless to talk to US President Donald Trump about any solution or problem, after Trump recognized Jerusalem as the capital of Israel and moved the US Embassy from Tel Aviv to Jerusalem.
Regarding Israel's tax cuts on Palestinian income, Abbas said "Israel told us that after the Israeli elections, they could talk about this issue. We are waiting, because the Israeli election is over and we are ready to speak," he said.
Abbas stressed the Palestinian national constant and stressed that all Israeli settlements built on Palestinian land were illegal.
"We have the right, and will remain firm and fight the Israeli occupation in all legitimate ways to establish our independent Palestinian state with East Jerusalem as its capital on the 1967 border," he stressed. (T/Ast/P2)
Mi'raj News Agency (MINA)