Abbas Hopes to Meet Putin in Near Future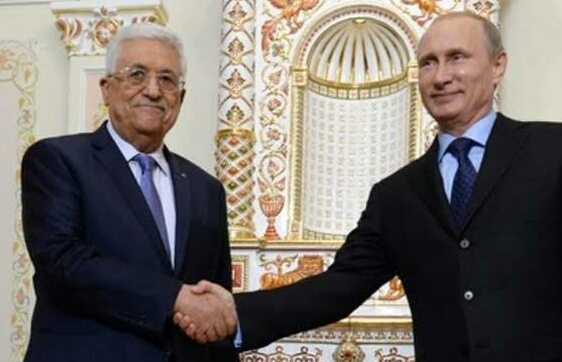 Abbas and Putin (special)
Ramallah, MINA – Palestinian Foreign Minister Riyad al-Maliki said that Palestinian President Mahmoud Abbas hoped to meet Russian President Vladimir Putin on the sidelines of Meeting on Cooperation and Confidence Measures in Asia.
The two heads of state are scheduled to attend the meeting which will be held in Dushanbe, Tajikistan on June 15.
"I hope that the meeting will take place next month in Tajikistan, where a summit on cooperation and confidence measures in Asia will be held," Maliki said, as reported Sindonews from Tass on Monday.
"As far as we understand, Putin will participate in it, and our president will also be there. We are working to organize their meetings on the sidelines of summit," he continued.
Maliki later said that in his last meeting with Russian Foreign Minister Serge Lavrov two weeks ago on the sidelines of Russia-Arab Cooperation Forum, they discussed the Deal of Century's United States (US).
According to Maliki, at the meeting Lavrov stressed that Moscow would reject an agreement whose details were still a mystery.
"Lavrov stressed that Russians would not recognize this Deal of Century, if it violated multilateral agreement that had been reached before. He explained that their position coincided with the UN's position, with Security Council resolutions and General Assembly and hoped other countries would do the same, "he said. (T/Sj/P2)
Mi'raj News Agency (MINA)