London Mayor Sadiq Khan Slams French 'Burkini' Ban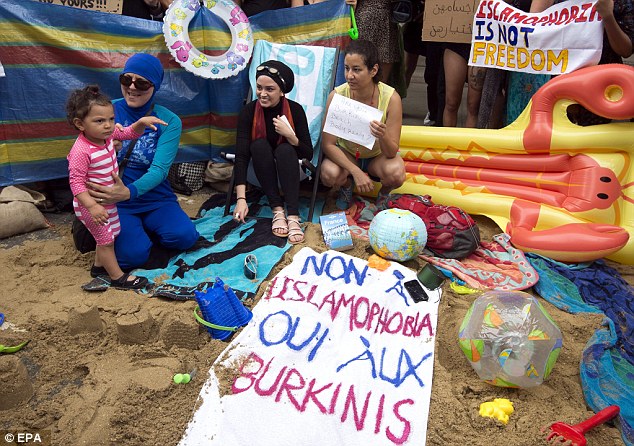 London, 23 Dzulqa'dah 1437/26 August 2016 (MINA) – Police in Scotland have announced that the hijab will become an optional part of its officers' uniform as London mayor Sadiq Khan condemned France's 'burkini' ban, Anadolu reported.
The Scottish force said the headscarf would be permitted in the hope it would encourage Muslim women to consider policing as a career option.
Police Scotland chief constable Phil Gormley said in a statement: "I am delighted to make this announcement and welcome the support from both the Muslim community and the wider community, as well as police officers and staff.
"Like many other employers, especially in the public sector, we are working towards ensuring our service is representative of the communities we serve.
"I hope that this addition to our uniform options will contribute to making our staff mix more diverse and adds to the life skills, experiences and personal qualities that our officers and staff bring to policing the communities of Scotland."
Muslim women police officers in London have been permitted to wear a hijab for the past decade.
Police Scotland's announcement came as leading voices in Britain condemned the decision by several French resort cities to ban the full-body swimsuit – known as the 'burkini' – worn by some Muslim women.
London mayor Sadiq Khan, a practicing Muslim, was among those who have criticized the ban.
"I'm quite firm on this. I don't think anyone should tell women what they can and can't wear. Full stop. It's as simple as that," Khan told the Evening Standard newspaper ahead of an official visit to France on Thursday.
"I don't think it's right. I'm not saying we're perfect yet, but one of the joys of London is that we don't simply tolerate difference; we respect it, we embrace it, and we celebrate it." (T/R07/R01)
Mi'raj Islamic News Agency (MINA)