29 DIE IN AFGHANISTAN'S FARAH PROVINCE VIOLENCE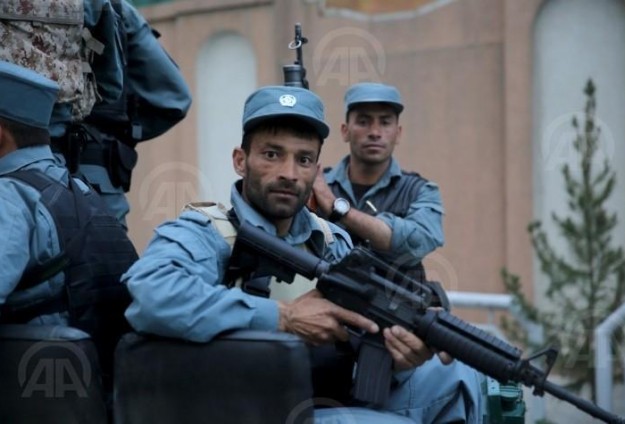 Farah, 2 Muharram 1435 H/26 October 2014 M (MINA) – Fighting between local police and Taliban militants broke out in Afghanistan's Farah province on Saturday.
Groups of armed used for Taliban militants-had stormed Afghan Local Police checkpoints in the Bala Buluk district in Farah, an Afghan official said on Saturday evening.
The attack was successfully beaten back, according to Brigadier General Muhamamd Yaqoob, the Provincial Police Chief, Anadolu Agency (AA) quoted by Mi'raj Islamic News Agency (MINA) as reporting, Sunday.
Yaqoob confirmed the death of 19 attackers and seven members of the local police. Local hospital sources have reported that four local police members and three civilians have been seriously wounded in the clashes.
The dead bodies of two local police members, who were abducted by the militants a day earlier, have also been found in the Pushtrod district.
Farah is a strategically important province bordering the Helmand province to the east and Iran to the west.
The Afghan Local Police is a local militia established with the backing of US General David Petraeus but with strong opposition from former Afghan President Hamid Karzai.
Separately, the provincial spy chief Asadullah Zalal was assassinated on his way home a day earlier.
The Taliban claimed to have inflicted heavy loss on the Afghan militia, which has lately proven relatively more effective against the rebels than the regular Afghan National Police. There are conflicting reports emerging about the death toll from this remote district.
Qari Yousaf Ahmadi, a Taliban spokesman, said in a statement that 25 local anti-Taliban fighters have been killed in Farah.
He has also claimed to have captured three security checkpoints in the area, a claim denied by the Provincial Police Chief.
Earlier in the day, the Ministry of Interior stated that at least 37 militants had been killed and 55 others were injured following military operations in Farah, Logar, Laghman, Parwan, Nangarhar and Ghazni provinces.
The Taliban are said to be giving their final blows to the security forces before the winter break in few weeks' time. (T/P002/R03)
Mi'raj Islamic News Agency (MINA)