US Warns against N. Korea Testing Trump's Resolve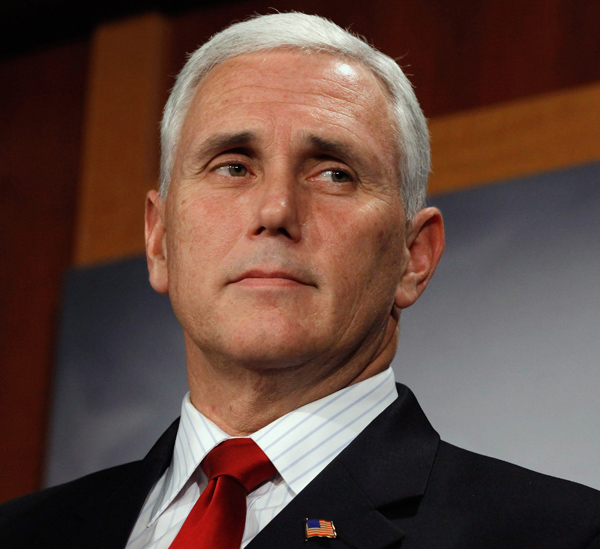 Tokyo, 20 Rajab 1438/17 April 2017 (MINA) — US Vice President Mike Pence warned on Monday North Korea that Washington would defeat any use of military force with an "overwhelming and effective" response, the Seoul-based Yonhap News Agency reported.
During a press conference with South Korea's Acting President and Prime Minister Hwang Kyo-ahn, Pence also reassured South Korea that Washington's security commitment to its Asian ally is "ironclad and immutable."
"North Korea will do well not to test his (Trump's) resolve or strength of the armed forces of the United States in this region," Pence said in Seoul, noting the US president's recent decision on military action in Syria and Afghanistan.
"We hope to achieve this objective (Pyongyang's denuclearization) through peaceful means, but all options are on the table," he added.
On April 7, the US struck a Syrian air base to punish the Bashar al-Assad regime for a suspected chemical attack. Less than a week later, it dropped a massive bomb on an Islamic State complex in Afghanistan.
Calling Pyongyang the region's "most dangerous and urgent threat," Pence denounced Pyongyang's failure to follow through on its denuclearization commitments.
"North Korea answered our overtures (for denuclearization) with willful deception, broken promises, and nuclear and missile tests," he said.
"The era of strategic patience is over," he added, referring to the former Obama administration's policy approach criticized for failing to prevent the North from furthering its nuclear program.
The vice president began his three-day visit to South Korea — the first leg of his four-nation tour of the Asia-Pacific region — on Sunday afternoon, hours after North Korea botched attempt to launch yet another ballistic missile.
In recent weeks, tensions have been rising here, with Pyongyang seen preparing for yet another nuclear test and Washington sending an aircraft carrier strike group to waters off the peninsula in a show of force against the unruly regime.
Warning against additional North Korean provocations, the No 2 man in the Trump administration reassured "we will be with you (South Korea) 100 percent" whatever happens in the presidential election here slated for May 9.
"We will defeat any attack and we will meet any use of conventional or nuclear weapons with an overwhelming and effective response," he said. (T/RS5/RS1)
Mi'raj Islamic News Agency(MINA)