Trump's Decision on Jerusalem Sets off Uproar Worldwide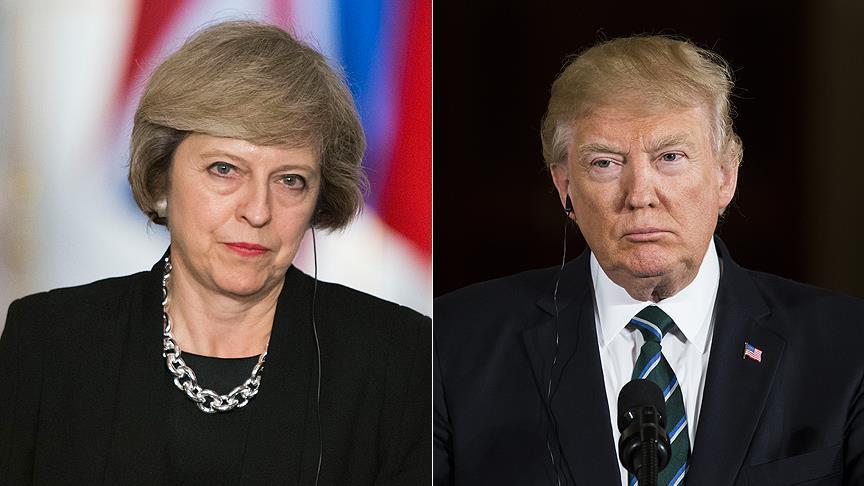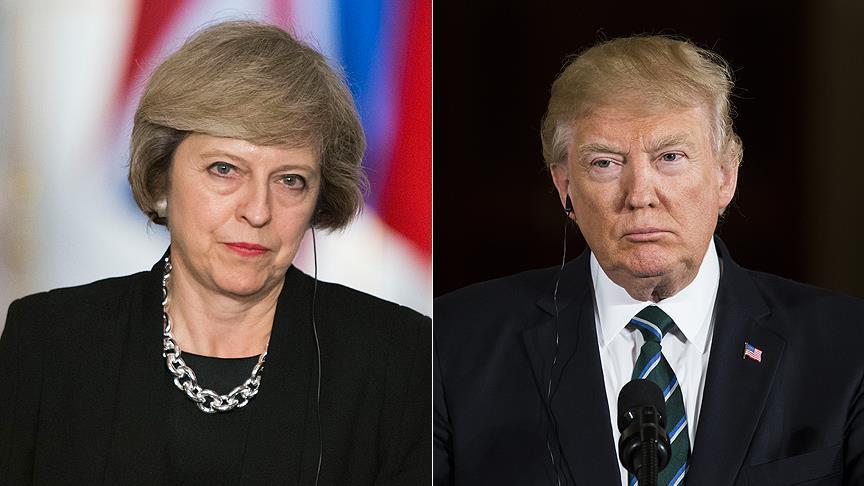 Kuwait, MINA – British Prime Minister Theresa May criticized the US move, saying: "We disagree with the US decision to move its embassy to Jerusalem and recognise Jerusalem as the Israeli capital before a final status agreement."
"We believe it is unhelpful in terms of prospects for peace in the region. The British Embassy to Israel is based in Tel Aviv and we have no plans to move it," KUNA quote the prime minister in a press release.
"Our position on the status of Jerusalem is clear and long-standing: it should be determined in a negotiated settlement between the Israelis and the Palestinians, and Jerusalem should ultimately be the shared capital of the Israeli and Palestinian states.
"In line with relevant Security Council Resolutions, we regard East Jerusalem as part of the Occupied Palestinian Territories –," the Prime Minister pointed out. "We encourage the US Administration to now bring forward detailed proposals for an Israel-Palestinian settlement.
"To have the best chances of success, the peace process must be conducted in an atmosphere free from violence. We call on all parties to work together to maintain calm," she added.
OIC to convene summit
In a more serious vein, Turkish Foreign Minister Mevlut Cavusoglu slammed the US decision as "irresponsible" and "unacceptable."
"This decision is against international law and relevant UN Resolutions," he wrote on his Twitter account.
Turkey's Foreign Ministry also condemned the move, saying: "We learnt with great concern of this decision which is against international law and relevant UN resolutions."
"It has been recurrently emphasized by various UN resolutions that the Palestinian question can only be settled through the existence of an independent, sovereign and contiguous State of Palestine based on the 1967 borders with East Jerusalem as its capital," the ministry said in a statement carried by Anadolu Agency.
"It is unacceptable that the US, a Permanent Member of the UN Security Council, ignores this fact. Attainment of independence by Palestine is a historical, conscientious and human obligation. Turkey will continue to advocate this," the statement added.
It further stated that the decision will have negative reflections on the peace and stability in the region and bears the risk of completely destroying the grounds for peace.
It called on the US administration to reconsider "this faulty decision which may result in highly negative outcomes and to avoid uncalculated steps that will harm the multicultural identity and historical status of Jerusalem."
"These developments regarding Jerusalem will be taken up extensively at the OIC (Organisation of Islamic Cooperation) Leaders' Summit and the Council of Foreign Ministers Meeting that will be held on December 13, 2017, in Istanbul upon the call made by President Recep Tayyip Erdogan – the current chair of the OIC," the statement added.
Blatant violation of relevant UN resolution
In Moscow, Konstantin Kosachev, chairman of the Foreign Affairs Committee the Federation Council (Russian parliament's upper house), said Trump's decision is a blatant violation of the relevant UN resolution.
The move blocks the way to the two-state vision for solving the Middle East conflict.
It could fuel tension across the region and undermine the peace efforts, he added.
Though the US Congress approved today's decision in a bill in 1995, previous administrations refrained from implementing it. Trump vowed in his presidential campaign that he would implement the bill. (T/RS5/RS1)
Mi'raj Islamic News Agency (MINA)