Trump Tells Abbas He Will Move US Embassy to Jerusalem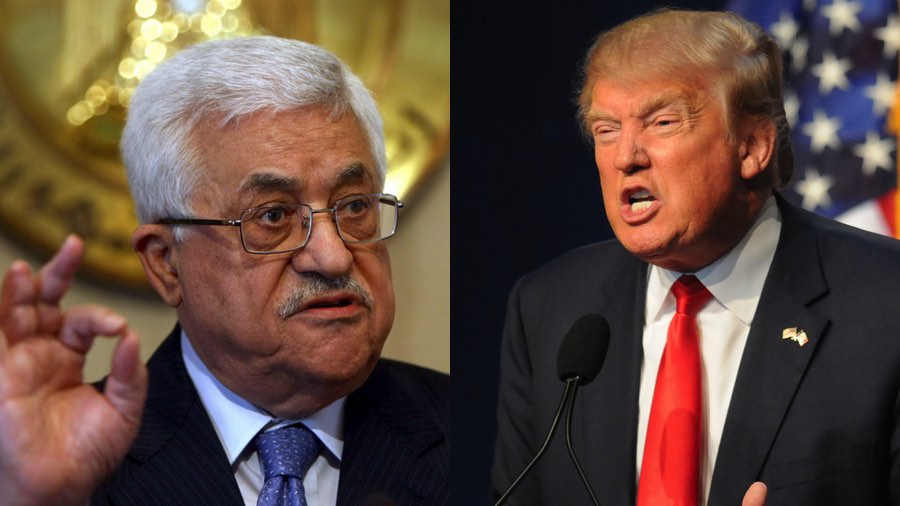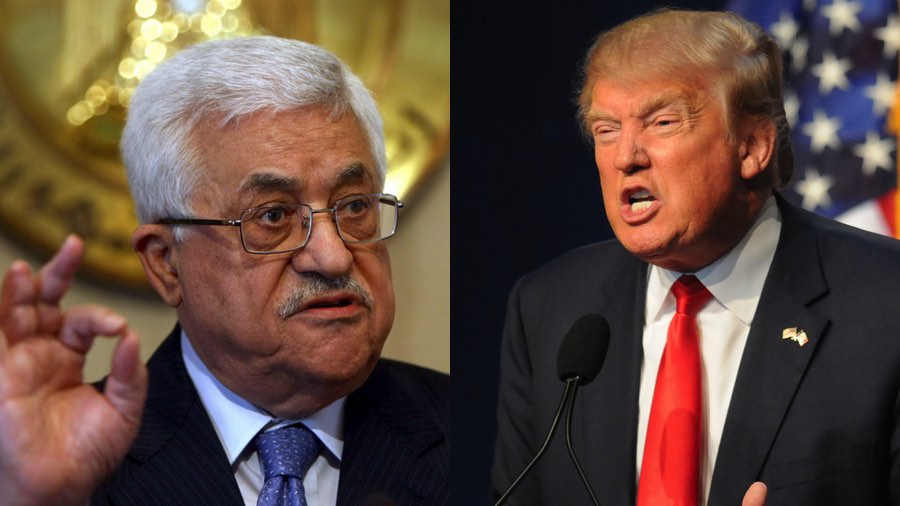 Ramallah, MINA – US President Donald Trump has told Palestinian leader Mahmoud Abbas that he intends to relocate the US embassy in Israel from Tel Aviv to Jerusalem, a plan met with condemnation across the Middle East and elsewhere.
WAFA, the official news agency of the Palestinian Authority (PA), reported on Tuesday that Trump called Abbas to inform him of his "intention".
"President Abbas warned of the dangerous consequences such a decision would have to the peace process and to the peace, security and stability of the region and of the world," Nabil Abu Rudeina, the Palestinian president's spokesperson, said.
No further details were given about when Trump plans to move the embassy.
Speaking to reporters later on Tuesday, White House Press Secretary Sarah Huckabee Sanders said Trump will deliver remarks about his decision on Wednesday.
"He's going to continue having conversations with relevant stakeholders, but ultimately he'll make what he thinks is the best decision for the United States," said Sanders.
Asked if Trump has made up his mind, she replied: "The president, I would say, is pretty solid in his thinking at this point."
Earlier on Tuesday, a statement by the Jordanian royal palace said Trump had also called King Abdullah to inform him about his intention to move the embassy to Jerusalem.
The statement said the king warned Trump the relocation would have "dangerous repercussions on the stability and security of the region" and would also inflame Muslim and Christian feelings.
No embassy in Jerusalem
Jerusalem's status is an extremely sensitive aspect of the Israeli-Palestinian conflict.
Israel claims the city as its capital, following the occupation of East Jerusalemin the 1967 war with Syria, Egypt and Jordan, and considers Jerusalem to be a "united" city.
Palestinians have long seen East Jerusalem as the capital of their future state.
They say that a US move to relocate the embassy would prejudge one of the most sensitive issues in the conflict – the status of Jerusalem – and undermine Washington's status as an honest mediator.
No country currently has its embassy in Jerusalem, and the international community, including the US, does not recognise Israel's jurisdiction over and ownership of the city.
Mustafa Barghouti, a member of the Palestinian legislative council, called the planned relocation "a very reckless and dangerous act from the side of the US president".
Speaking from Ramallah, he told Al Jazeera that such a move would not "take into consideration what it means to 1.6 billion Muslims, to 2.2 billion Christians, and to 360 million Arabs".
"It will create a very serious reaction and destabilise the region – and definitely destabilise the situation in Palestine itself," he added.
"If President Trump proceeds with moving the embassy, he will be killing completely any future American role in any future peace process."
In a statement on Tuesday, the US consulate in Jerusalem instructed employees to stay away from the occupied West Bank and parts of Jerusalem.
'Red line'
In recent days, senior Palestinian officials warned of the potentially destructive effects of any move denying their claim to occupied East Jerusalem as the capital of their future state.
Saeb Erekat, the secretary-general of the Palestine Liberation Organization(PLO), said this week he had spoken to Arab leaders, who relayed the message "that Jerusalem is a red line, not just for Palestinians but for Arabs, Muslims and Christians everywhere".
During his election campaign last year, Trump repeatedly promised to move the embassy and recognise Jerusalem as the Israeli capital.
In June, however, like his predecessors, Trump signed a six-month waiver to delay the relocation, which would have complicated US efforts to resume the long-stalled Israeli-Palestinian peace talks.
"Every US president for more than 20 years has recognised that this could have cataclysmic results and repercussions if it were to happen," Al Jazeera's Kimberly Halkett, reporting from Washington, DC, said.
Such a move would be a "red line" for Muslims, he said.
French President Emmanuel Macron told Trump by telephone that Jerusalem's status must be decided in peace talks between Israelis and Palestinians.
Also on Tuesday, the Arab League held an emergency meeting to discuss developments on the status of Jerusalem, following a request by Palestinian officials.
Marwan Bishara, Al Jazeera's senior political analyst, said a move the by the US to relocate the embassy to Jerusalem "would have disastrous consequences for the US around the world". (T/RS5/RS1)
Mi'raj Islamic News Agency (MINA)