THOUSANDS ATTEND FUNERAL FOR PALESTINIAN TEEN SHOT BY ISRAELI FORCES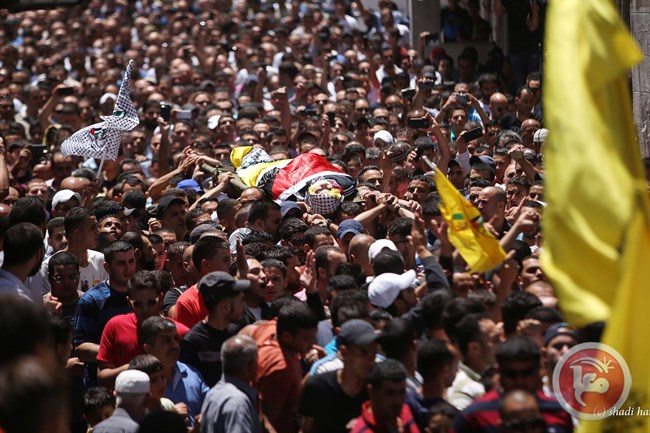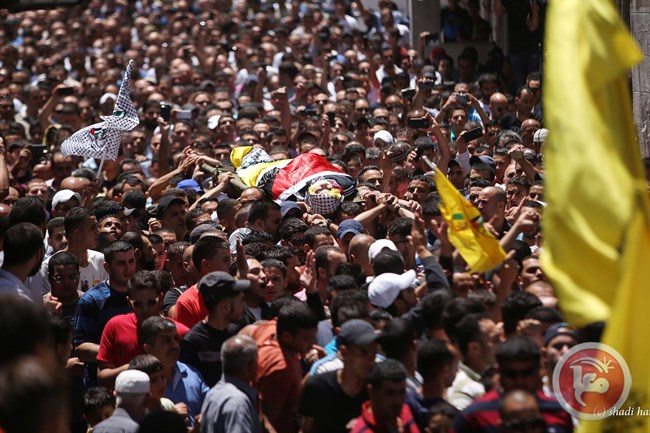 Ramallah, 18 Ramadan 1436/5 July 2015 (MINA) – Thousands of Palestinians attended a funeral for Muhammad al-Kasbah, 17, who was shot dead by Israeli forces Friday morning near the Qalandia checkpoint in the occupied West Bank.
The funeral march went from the Palestine Medical Center in Ramallah to al-Kasbah's house in Qalandia refugee camp before his body was carried to the camp's mosque.
Al-Kasbah's body was then brought to the al-Shuhadaa cemetery, Ma'an News Agency reports as quoted by Mi'raj Islamic News Agency (MINA).
Mourners called for a response to Israeli crimes against Palestinians and to al-Kasbah's death, as armed masked men opened fire in the air during the funeral.
Al-Kasbah was the third son in his family to be killed, after two of his brothers were killed by Israeli forces during the Second Intifada.
UN Special Coordinator for the Middle East Peace Process Nickolay Mladenov condemned the shooting by Israeli forces in a statement released shortly after the funeral, urging all parties involved in recent violence in the area to "supersize restraint, maintain calm, and promptly bring the perpetrators of the violence to justice."
Al-Kasbah died when he was shot with two bullets in the head and chest after allegedly throwing stones at an Israeli military vehicle close to the Qalandiya checkpoint south of Ramallah, medics told Ma'an following reports of his death.
An Israeli army spokesperson told Ma'an that Israeli forces were carrying out routine activity when a suspect approached the military vehicle and started throwing rocks, damaging the vehicle.
After warning the teen, the forces opened fire when he reportedly approached them from close range, the spokesperson added.
Israeli news site Haaretz reported that senior Israeli Brigade Commander Israel Shomer was responsible for the death, claiming that he opened fire on the youth after exiting his vehicle.
Eyewitnesses say al-Kasbah had left his home early that morning to reach the Al-Aqsa Mosque in Jerusalem and was attempting to climb the separation wall when he was shot.
An Israeli officer in the Central Command told Haaretz that the commander "did what he had to do due to threat to his life."
Al-Kasbah was the fifteenth Palestinian to be killed by Israeli forces in the occupied Palestinian territory since the start of 2015, three of whom were killed in June, according to the UN Office for the Coordination of Humanitarian Affairs.
Earlier this year, UNOCHA reported that more Palestinians were killed by Israeli forces in 2014 than any other year in both the Gaza Strip and the West Bank since the Palestinian territories fell under Israeli military occupation in 1967.  (T/P010/R03)
Mi'raj Islamic News Agency (MINA)