The Sea Was a Breath of Fresh Air for Isolated Gaza, Now the Water Stinks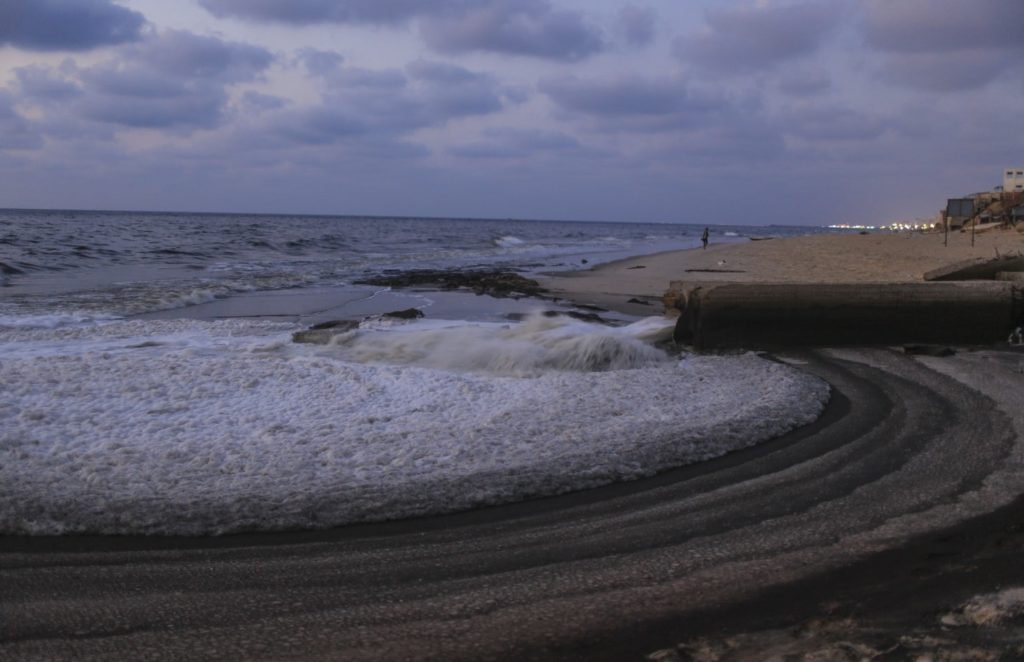 Gaza, MINA – The beach has long provided much needed relief for the 2 million residents of the Gaza Strip, cut off from the rest of the world. They come to swim, play soccer, relax, or as many poetically put it — speak to the sea.
"It's like talking to a friend, one that won't gossip," said Etaf Eleiwa, emerging from the waves. "It washes away the stresses and the problems."
But the usually packed beaches are less crowded this summer. The brown hue that stains the water for several hundred meters out to sea makes clear why, as does the putrid stench that punctuates a drive down the coast, the Washington Post reported.
Some 100,000 cubic meters of raw or partially treated sewage have flowed into the sea each day since early summer, when Palestinian President Mahmoud Abbas asked Israel to cut the power supply to Gaza amid a worsening feud with Hamas, the militant movement that controls the enclave. The power shortage means that sewage treatment plants can't function.
The pollution is so bad that Israel has shut down neighboring beaches for safety reasons and called on the Palestinian Authority to find a solution. President Trump's Middle East envoy, Jason Greenblatt, raised the issue in a speech in New York last week, saying the untreated wastewater was "imposing unnecessary hardship on both sides."
But for Gaza, the polluted waters compound the wretchedness for residents already strangled by restrictions on movement and trade by neighboring Israel and Egypt. The densely packed enclave suffers one of the highest unemployment rates in the world, and its education and health services are deteriorating as it struggles to recover from repeated wars.
"The sea is the only way to breathe in Gaza," said Rami al-Habil, a 38-year-old fisherman, as he sold boxes of sardines at the port. "Our lives are under blockade."
He said fishermen were already struggling to make ends meet under Israeli restrictions on fishing that prohibit Palestinian boats from going more than six nautical miles from the shore. Israel, which has fought three wars with Hamas, says the restrictions are necessary for security reasons to prevent smuggling into Gaza.
Fisherman insist they fish beyond the pollution, but some Gazans still fear eating their catch.
Gaza is famed for its seafood, which often comes with a fiery sauce. Before Hamas took hold of the strip in 2007, Gaza exported fish to Israel and the West Bank.
Since then Israel has imposed a partial blockade, restricting freedom of movement and goods into the 140-square-mile strip of land, which the United Nations considers occupied Palestinian territory though Israel withdrew troops in 2005. Egypt has also periodically closed its border. (R/R04/RS5)
Mi'raj News Agency (MINA)