The Kashmir Tales: Preserving Kashmiri Literature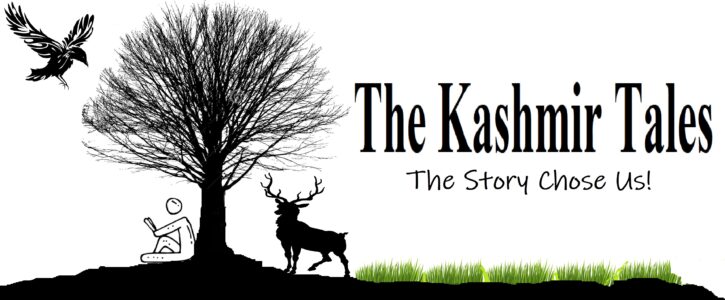 Growing up in poetic literature and influenced by the words and verses of legendary poets, Syed Zeeshan Jaipuri (27 years), a visionary poet, started his poetic journey from a very young age.
Zeeshan, the grandson of India's foremost poet, Syed Akbar Jaipuri, with his creative nature has had to face a struggle to carve his path.
This struggle made Zeeshan and his friends initiate an innovative website called The Kashmir Tales. This site provides a platform for young writers and budding poets in Kashmir.
Reviving the love for Kashmiri literature and language, The Kashmir Tales is also a resource for preserving Kashmir's rich literary past.
The idea of ​​starting The Kashmir Tales stems from the struggles and hardships of a number of writers.
"In this era of rapid commercialization, the creativity of writers is still not appreciated by society.
There are lots of favorite content in the public space. To break that culture and have freedom and free space for writers, we came up with this initiative," said Zeeshan.
He after studying English literature, is now continuing his studies in Urdu Literature.
In 2019, the website was launched. But the Indian government closed and restricted the next period of the internet. Their plans were thwarted.
As the internet began to recover, they continued their activities. Many writers and poets joined them.
The Covid-19 period, actually made them look busier than ever before, with more and more people joining and a wider audience.
"Platforms, online are becoming very popular. We can get veterans and young writers on the same platform. Our first event was noted by a well-known literary forum which encouraged us," he added.
From poetry to thrillers, this website caters to various genres of English, Urdu and Kashmiri literature.
There is a section for artists to present their sketches too. There is a team of editors for each language, who check author submissions before they are published on the website.
"Our priority is quality work. We have a very friendly working model. This is the age where everyone wants to present their art. Currently, we have a lot of poetry on social media," he added.
The Kashmir Tales platform gives budding writers a chance who find no space in the mainstream media.
"This platform can help them turn their passion into a profession," says Zeeshan.
Custom Keyboards
Since the Kashmiri language is very less available in the digital world, the team's web developer, Syed Burhan had to use a special keyboard related to the Kashmiri language.
Currently, the website is being worked on and there have been a lot of changes the team has introduced.
"We will make better equipment for Kashmiri literature.
Our English team is more developed.
We also introduced a podcast section where we can discuss literature," said Burhan.
Some of the poems broadcast on social media Facebook have received responses from millions of netizens.
He said, "A poet is very good with his thoughts and words.
This is serious stuff. His involvement with his own world seems to separate him from society. Even though a poet has a sensitive moral code. Maa needed the media to bridge it ".
Syed Zeeshan Jaipuri said that he had seen the many struggles that came with the life challenges his grandfather faced in bringing quality literary works to life.
He said, "Long ago, in a meeting of kings, poets were summoned.
They used to get incentives and rewards for living a good life. After that, now the poets seem to have no place."
Through poets, with their literary works, they can provide beautiful art for the public to enjoy.
However, unfortunately, due to the lack of attention from the government, many poets ended up only becoming teachers or other things, which did not suit their creativity. "It stops his creativity," he said.
He hopes that in the long run The Kashmir Tales can solve many of the problems faced by poets in contemporary society.
He argued that Kashmiri literature could work for the renaissance of the language, if it was presented in a better way, and people would read it.
The media platform for young people working on literature is currently making several strategies to attract more people interested in Kashmiri literature.
"I'm sure there will be many people who continue to do a lot to keep the language alive," he said.
Thus, The Kashmir Tales as an independent Online Stories portal publishes stories, poetry, prose and other works of art related to Kashmiri culture and history.  (T/RE1)
Source: thekashmirtales.com
Mi'raj News Agency (MINA)