THAILAND: THE YEAR-END PUSH FOR HALAL BUSINESS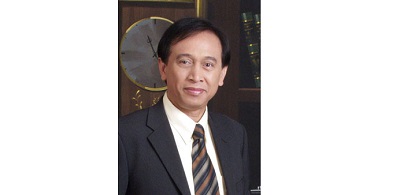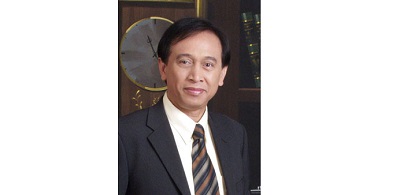 Bangkok, 7 Rabi'ul Awwal 1436/29 December 2014 (MINA) – A new annual conference featuring Thailand's most prominent halal protagonists is aiming at strengthening the country's role in the global halal market.
The first Thailand Halal Assembly, to be held from December 28 to 30 in Bangkok, is expected to welcome some 5,000 delegates from all over the world, including from member nations of the Organisation of Islamic Countries. It will stage exhibitions, conferences and workshops focusing on standards of halal products and services made in Thailand and their potential in the rapidly growing international halal market.
The event is jointly organised by the Halal Science Center of Bangkok's Chulalongkorn University, one of Thailand's most renowned scientific halal institutions, as well as the Central Islamic Council of Thailand and the Halal Standard Institute of Thailand. The country's Prime Minister Prayut Chan-Ocha will give a welcome address, signalling the importance of the event for the Thai export industry, gulf times quoted Mi'raj Islamic News Agency (MINA) as reporting on Sunday.
The conference will not only be on halal food, but on the wider halal market including halal tourism and other Shariah-compliant services, as well as on halal marketing and certification. The event will also see the introduction of a new brand, Thailand Diamond Halal, under which all halal products and services sourced in Thailand will be marketed and exported in the future, the organisers say.
With the new brand, Thailand wants to boost its halal exports locally, regionally and globally.
Apart from addressing around 6mn Muslims living in Thailand, the branding concept wants to tap the potential of the ten-member bloc of the Association of Southeast Asian Nations, or Asean, and the upcoming Asean Economic Community to be launched at the end of 2015 that will bring with it trade liberalisation and a 650mn-people Asean consumer market, of which around 46% are Muslims, namely in Indonesia (with some 210mn Muslim consumers alone) and Malaysia.
Furthermore, Thailand also wants to intensify halal trade with the Middle East, particularly Gulf Co-operation Council countries, to where it seeks to export more "quality products", including halal health food and beverages, cosmetics and other value-added goods. The halal trade potential with the Middle East is considerable given the fact that demand for imported halal products has been growing steadily there as most halal food today is produced by major global food exporters such as Thailand and only to a small extent in the Middle East.
One of the most engaged protagonists to establish a Thai halal brand is Prof Dr Winai Dahlan, founding director of the Bangkok-based Halal Science Center.
"We have invited senior executives from all over the world, including the Organisation of Islamic Countries, to share their experiences and knowledge, and become better acquainted with more than 120,000 Thai-made halal products and services, which will now be known as Thailand Diamond Halal," Dahlan said.
As for halal food, Dahlan sees the greatest potential in finished products containing vegetables, fruits and seafood. In terms of halal services, halal tourism gets big attention. Visitors from the UAE, Qatar and Kuwait already comprise the highest spending category of visitors to Thailand, and the tourism industry wants to expand its offers not just in leisure tourism, but also in medical tourism, business travel, as well as meeting and event tourism.
One session at the conference will be devoted specifically to halal tourism and hospitality and halal medical tourism, and certified services in those sectors will all be under the umbrella of the new Thailand Diamond Halal brand in the future.(T/P009/P3)
Mi'raj Islamic News Agency (MINA)