TERROR STIGMA HAUNTS CANADIAN MUSLIMS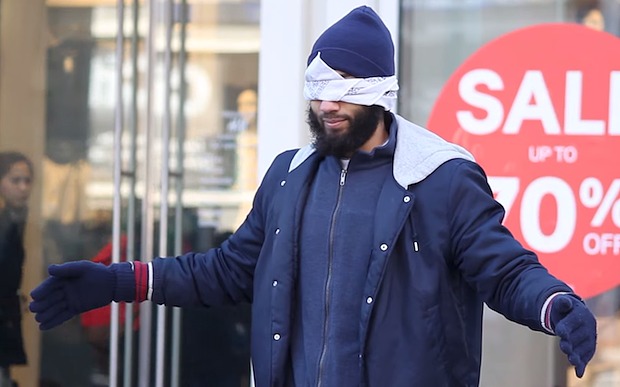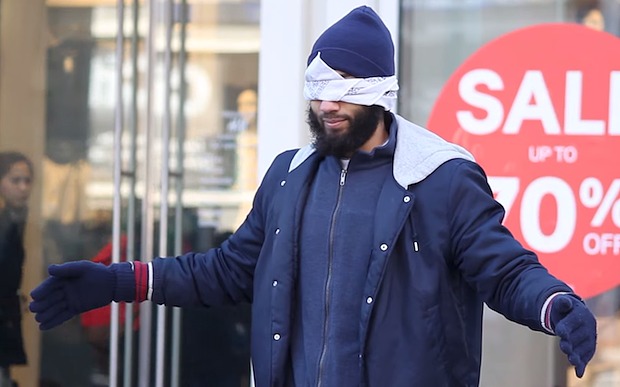 Toronto, 15 Jumadil Awwal 1436/6 March 2015 (MINA) – Standing blindfolded, arms outstretched, waiting for hugs on a busy street corner, Mustafa Mawla wondered if anyone would come.
"I'm a Muslim. I'm labelled a terrorist. I trust you, do you trust me? Give me a hug," a sign beside him read last January, On Islam quoted by Mi'raj Islamic News Agency (MINA) as reporting.
The experience was part of a social experiment to test feelings towards Muslims after recent attacks and politicians talks about fighting terrorism. "I was thinking that most of the time I would be left standing there, that people are going to walk by and that I am going to be cold," he told CBC.
Mawla was working with a group of young Canadian Muslims who have been sensing increasing anti-Muslim sentiments recently. For them, politicians rhetoric, especially that of Prime Minister Stephen Harper, was not helping.
"I would ask him to to take it easy with the words 'Islam' and 'terrorism' and scaring people that there are jihadis or terrorists among us," says Assma Galuta, a university student who conceived the "Give me a hug" project and hopes one day to do humanitarian work abroad.
"There are unstable citizens from any faith, any religion, but to target Islam and scare your own citizens… [Harper is] creating a barrier between a lot of people."
These sentiments were making swift and at times cruel reaction. She maintains she lost friends after the attacks on Parliament Hill in Ottawa in October, which were perpetrated by a man thought to have been sympathetic to Islamic extremism.
One friend, a Canadian soldier, was so angry after the shootings that he told her it was time to "go and kill the terrorists." She says she tried to talk calmly with him, but he said, "What your people are doing is wrong."
Your people. That hurt, she says.
No Hijab
Taking off hijab was the hardest experiment for some Muslims, including Galuta. "As a woman walking home alone at night, it's one thing to be scared about. But with the scarf on, it's traumatizing," she says.
Maaz Khan, a university student, says his parents are particularly concerned. "They don't want us to get hurt, or us to feel unsafe when we go to school or anywhere. They want us to be safe, that's why they want us to stay away from these [topics]," he says.
Mawla's parents have offered similar cautions.
"When we go out, my mom tells me, 'Don't go out of your way and say things, do things against the media and stuff because if it is taken out of context, then you will be in trouble. The police will say, "Oh, you said this before, so you might be doing this."' Taken out of context, [any commentary] can be used any way."
Muslims make around 2.8 percent of Canada's 32.8 million population, and Islam is the number one non-Christian faith in the country. A recent survey showed that the overwhelming majority of Muslims are proud to be Canadian, and that they are more educated than the general population.
The Canadian government has been working on the controversial bill since the dual attacks in Ottawa and Saint-Jean-sur-Richelieu last year, which led to unprecedented levels of anti-Muslim attacks in Canada and several mosque arsons and vandalizing.
Last week, an Islamophobia monitoring group has warned that the biased media coverage fosters divisions and racism in the French speaking province of Quebec, especially following Paris attacks that victimized Muslims cross Europe.
The Collectif Québécois Contre l'Islamophobie, has documented more than 123 Islamophobic attacks since Charlie Hebdo attacks earlier this month. (T/P011/P3)
Mi'raj Islamic News Agency (MINA)