SCHOLAR PUBLISHES BOOK ON ISLAM HISTORY IN MALAWI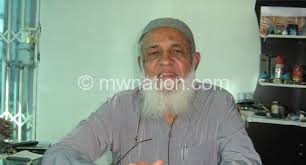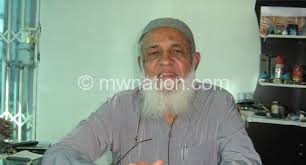 Lilongwe,  6 Muharram 1437/19 October 2015 –   The Footprints of Islam in Malawi is a result of an extensive research which I have carried over the years on the introduction of Islam in Malawi which has a to a larger extent drawn some misconceptions which have been believed by some quarters of the religious community n the country and elsewhere," Abdul Razzaq Fattani, a Malawian of Indian descent, told OnIslam.
"This noble effort, aims at preserving the Islamic historical account in Malawi, keeping in mind that the old generation is facing extinction paving a way for a new generation which will not be aware of our past. It is therefore, our duty to inform them about our history and put the record straight on some issues which are often misunderstood," Fattaini added.
"During my research, I found out that there has been a lot of information which was not accurately recorded by some previous writers, nor had they portrayed a true picture of Islam and Muslims in the country. By the grace of Allah, I have corrected this distortion."
In the book, which is the first of its kind, Fattani outlines factors which robbed a lot of Muslims any opportunity to attain secular education during the time Malawi had just became a British protectorate.
"Many people have given out reasons which are not true as to why Muslims couldn't attain secular education in large numbers as compared to their Christian counterparts. When Malawi became a protectorate, the colonial government did all it could to wipe the presence of Islam on the land," he said.
"Muslims were forced to adopt Christian names and Muslim youths who had attempted to enroll in missionary schools which were all over the country were forced to renounce their religion and become Christians. This led to many Muslim parents stopping their children from attending school."
He said Muslim communities were deprived of an opportunity to access secular education as a result, many Muslims were not educated.
"This desperate attempt to preserve our religion worked to our disadvantage. But nobody regretted. We had looked at secular education as a ploy by the missionaries to kill Islam by enticing us to attain secular education in their schools. (T/Imt/R03)
Mi'raj Islamic News Agency (MINA)