SAUDI TANKS APPROACH YEMENI BORDERS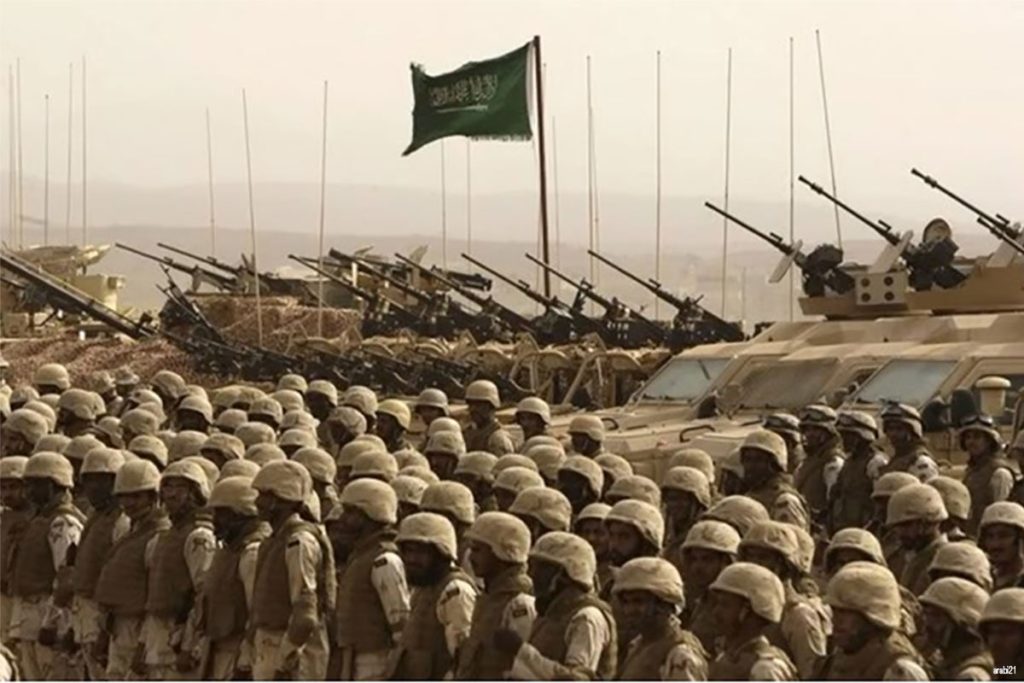 Sana'a, 25 Jumadil Akhir 1436/14 April 2015 (MINA) – Saudi tanks positioned themselves along the border with Yemen in a measure considered by some to be preparation for a ground offensive against Houthi militias, Arabi21 reported yesterday.
Observers said this was not the first time Saudi Arabia has made moves towards Yemen. Analyst Khalid Yaymout, a researcher at Rabat University, told Arabi21 that "this was the third move towards Yemeni soil from the Saudi side."
The first time, Yaymout said, was when the Saudi army relocated near the borders with Yemen, while the second occurred when Mujahidin units carried out limited operations inside Yemeni borders, Middle East Monitor (MEMO) quoted by Mi'raj Islamic News Agency (MINA) as reporting.
According to Yaymout, yesterday's deployment of the Saudi army was the third stage of its movement towards Yemen.
He said that Saudi Arabia had ruled out any ground operation in Yemen, but due to the fact that the situation on the ground is not encouraging, the Kingdom is working to have a kind of field leadership in the country. "Airstrikes did not achieve the goals because Yemeni resistance is not united," he said.
Previously, on 30 March, CNN reported that Saudi Arabia had deployed its tanks on its borders with Yemen. It is suspected that the Saudi tanks were likely heading to Yemeni soil to target Houthi militias.
CNN said that Saudi and Egyptian remarks regarding a potential ground operation reinforced its expectations.
Meanwhile, the Saudi spokesman for Operation Decisive Storm stressed that the movement of Saudi troops on the Saudi-Yemeni borders is normal, emphasising that forces are present for the protection of civilians in the area. (T/P002/R04)
Mi'raj Islamic News Agency (MINA)