Russian President Vladimir Putin to Visit Indonesia This Year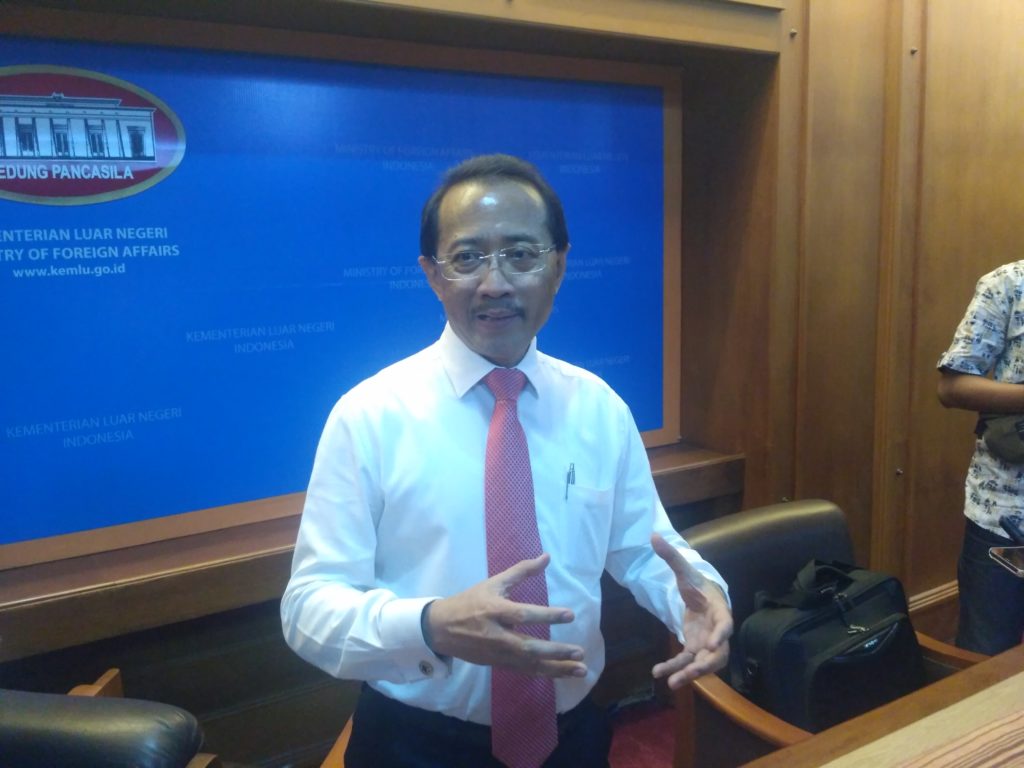 Jakarta, MINA – Indonesian Ambassador to Russia M. Wahid Supriadi confirmed the planned arrival of Russian President Vladimir Putin to Indonesia this year.
"There is plan but the date not yet decided, while we are talking about the right timings, it will be on the high agenda of President Putin's visit to Indonesia in return for Jokowi's visit on May 2016, this year Allah willing (coming)," Wahid said in his press statement at the Indonesian Ministry of Foreign Affairs Media Center, Jl. Pejambon, Central Jakarta, Thursday.
Wahid said the visit of Russian President would be more directed at strengthening the economy of the two countries.
"This visit will be more on improving the economy of trade will bring many entrepreneurs and be signed in addition to the strategic partnership, for example about MLA (Mutual Legal Asistance)," he said.
He continued the agreement that had been discussed at this time was the acceleration of visa services to Russia. Unfortunately, the agreement has not been approved.
"What has now been agreed upon is to simplify visas, so that the convenience of Indonesian to Russia might be signed faster. This is not yet included in the explorations, but when I submited at the bilateral consultative forum on February 21, 2019, maybe simplification can be applied because we hold an Indonesian Festival in Russia. As 1,000 more Indonesian who will come to Russia so they should be facilitated, "he explained.
Wahid also emphasized that the arrival of the Russian President was not related the 2019 Indonesian election. In fact, according to Wahid, Putin visited Indonesia to discuss another or cooperation that had not previously been established.
"No (related to elections). In fact, this coming will bring a big mission, because the first time we will sign a strategic partnership, this is the highest level of relationship, signed by the head of state. He said there was a new mechanism for relations between the two countries, there were high-level bilateral meetings, like with Australia, "he concluded. (L/Sj/P2)
Mi'raj News Agency (MINA)