Rohingya Womans in Refugees Camp Have Fallen Prey to Traffickers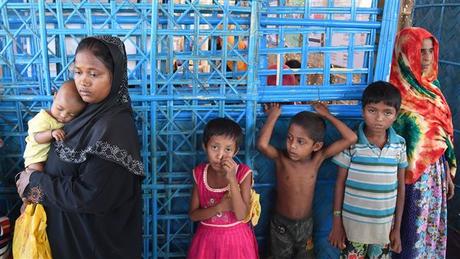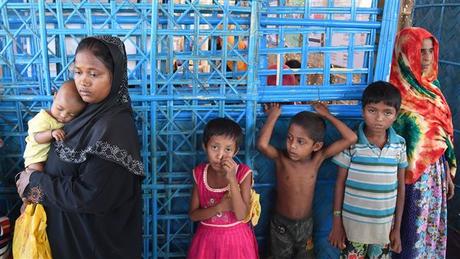 Cox's Bazar, MINA – Many of Rohingya womans in refugees camp of Cox's Bazar, Bangladesh, have fallen prey to traffickers, according to the International Organization for Migration (IOM).
IOM reveal confined to congested tent cities near the border without any prospect of work, refugees are willing to take whatever comes their way and many have fallen prey to traffickers.
Widowed and alone 21-year-old Umme Kulthum — not her real name — had hoped for a fresh start in Bangladesh, but was forced into prostitution instead, falling victim to what aid groups and officials say is a growing trafficking scourge targeting refugees.
Kulthum lost her husband in the ethnic violence that tore through Myanmar's Rakhine state this year.
She was approached by a Rohingya man after arriving in Kutupalong, a gigantic camp housing hundreds of thousands of refugees.
His marriage proposal offered a brighter future away from the squalor of the camp and a chance to lay her unhappy memories to rest.
But the couple were never married.
Instead Kulthum said she was taken to a brothel, where she was dosed with methamphetamine and forced to have sex with up to seven men a day.
She later learned the man who promised to marry her had been paid 8,000 taka ($100) to deliver her there.
"I became scared, but didn't have the least idea what was in store for me," she told AFP in the border district of Cox's Bazar. Nahar Net was quoted by MINA as reporting.
Young girls in particular are at high risk, with the IOM documenting cases of refugees being lured with promises of marriage or jobs in big cities that end instead in forced labour or sex work.
"In one case, a number of adolescent girls, who were promised work as domestic helpers in Cox's Bazar and Chittagong, were forced into prostitution," the IOM said in a statement this week. (T/RI-1/RS5)
Mi'raj News Agency (MINA)