Qatar Hands Over 1.060 Housing Units To Homeless Gazans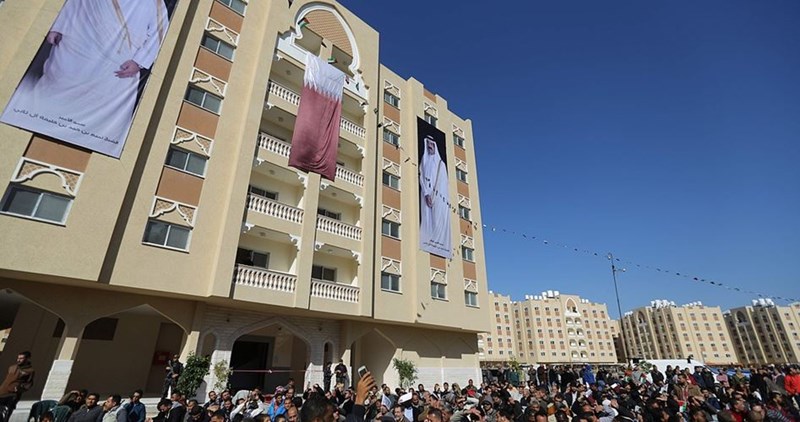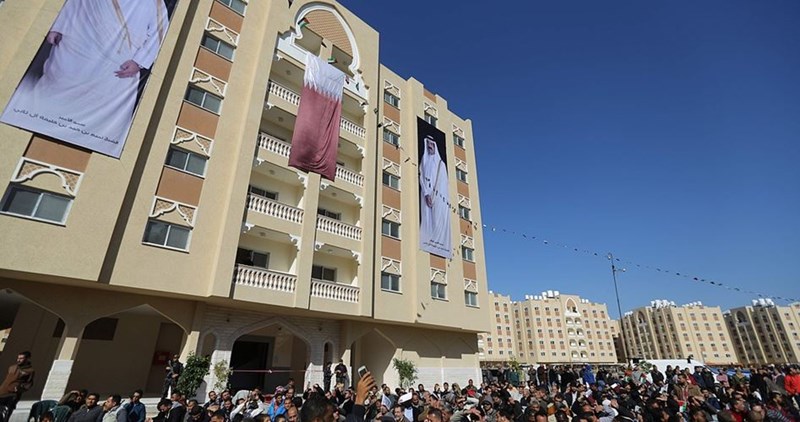 Gaza, 7 Rabi'ul Akhir 1437/17 January 2016 (MINA) – Qatar on Saturday handed over 1,060 housing units to homeless families in the Gaza Strip, in the first stage of the Qatari reconstruction project in a coastal enclave badly hit by an Israeli military offensive in 2014.
Mufeed Hassayna, Minister of Housing in the Palestinian unity government said during a celebration held in Gaza for the distribution of the apartments, that the Gaza Strip suffers from a severe housing crisis, and still there is a need for new 130,000 housing units.
He said the Hamad reconstruction project is being carried out in full transparency pending the finalization of its second and third phases, The Palestinian Information Center (PIC) quoted by Mi'raj Islamic News Agency (MINA) as reporting.
Mohamed Emadi, chairman of the Qatari Committee for Constructing Gaza, said during a ceremony to distribute the units: "Today Palestinians will be reaping the fruits of the first phase of the Hamad Reconstruction City at a time when 25% of the second phase have already been finalized."
Qatar will do all its best to help the Palestinians in the blockaded Gaza Strip and to ease their suffering not only in housing, but in all other fields, Emadi added.
The Qatari delegate hailed the efforts made by deputy chief of Hamas Ismail Haneyya, saying: "Had not Haneyya been there, the project would probably have never seen the day."
For his turn, Ismail Haneyya, who attended the ceremony, told reporters that Qatar has been always supporting the Palestinian people and the besieged coastal enclave.
"Today we're witnessing a historical moment. An iron fist is seeing the day in the midst of a tough Israeli blockade," Haneyya stated.
He hailed Qatar for standing by the homeless Palestinians: "I am very proud of the Emir of Qatar as an Arab leader who has always stood by Gaza and gone against the current, despite the tight blockade; not only did he show his pro-Palestine position through words but also through actions."
"Gaza has given the entire world lessons in the true meaning of courage, chivalry, and gallantry; it has taught the world what true attachment to one's motherland and rights sounds like," Haneyya further stated.
According to Haneyya, the fact that the first phase of the Hamad project has been inaugurated in the ongoing anti-occupation Jerusalem Intifada is a proof that Gaza and the Palestinian resistance are standing tall, so tall, that the entire world can see them.
"You strived to destroy Gaza and its infrastructure; You reduced our homes to mounds of rubble, took away the lives of our children, robbed us of our peace of mind; yet here we are today after years have passed by; we're reconstructing homes for our children," he said.
An Israeli military offensive on Gaza in 2014 took away the lives of at least 2,200 Palestinians, mostly children and women, and left thousands of others wandering down and out in Gaza streets after the occupation army turned civilian homes into mounds of rubble.(T/P008/R03)
Mi'raj Islamic News Agency (MINA)