U.S.: PALESTINIAN STATE WILL ONLY COME THROUGH TALKS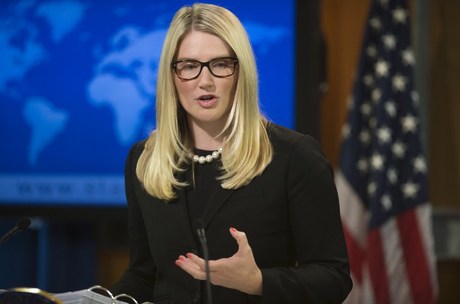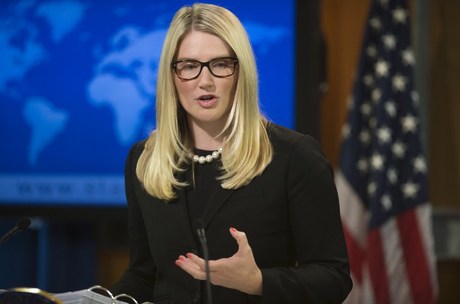 Washington, 10 Shafar 1436/3 December 2014 (MINA) – White House reaffirmed its "crystal clear" stand that Palestinians will only realize their dream of statehood through direct talks with Israel, just hours after a controversial vote by French lawmakers on Tuesday (2/12).
"The U.S. position is clear, that we support Palestinian statehood but believe it can only be achieved through direct negotiations between the parties that resolve the final status issues," said deputy State Department spokeswoman Marie Harf. Naharnet quoted by Mi'raj Islamic News Agency (MINA) as reporting.
French lawmakers voted in favor of recognizing Palestine as a state, sparking an immediate angry reaction from Israel which said such unilateral measures would harm efforts towards Middle East peace.
The vote which is non-binding on the government but highly symbolic comes as European countries seek alternative ways to restart the stalled Middle East process.
During a debate on the issue Friday, Foreign Minister Laurent Fabius said Paris would recognize Palestine if diplomatic efforts failed again and urged a resolution to the Middle East conflict within two years.
"If these efforts fail. If this last attempt at a negotiated settlement does not work, then France will have to do its duty and recognize the state of Palestine without delay and we are ready to do that," Fabius told MPs on Friday.
But the French vote result still prompted a swift and angry response from Tel Aviv, which said it would send the "wrong message" to the region and would be counterproductive to the drive towards peace.
"Israel believes that the vote in the National Assembly will reduce the possibility of achieving a deal between Israel and the Palestinians," its embassy in Paris said in a statement.
In the meantime, the Palestinian leadership, meanwhile, expressed its "gratitude" for the vote and urged Paris to "translate its parliament's vote into action."
Harf stressed that Tuesday's vote by the lower house of the French National Assembly was non-binding and French government's position remained unchanged.
But she conceded: "I think what you're seeing are people around the world speaking out and saying the status quo is unacceptable."
"We've said that. Everyone has — a lot of people have said that. But we very firmly believe that the way to achieve two states is through direct negotiations," she insisted.
At a pan-European level, the European Parliament is expected to hold a vote later this month on recognizing Palestine and EU foreign policy supremo Federica Mogherini is also pushing for the creation of a Palestine state.
Secretary of State John Kerry this year led an intensive U.S. push for Middle East peace, but his effort ultimately collapsed, undermined by steps taken both the Israeli and Palestinian leaderships. (T/P011/P3)
Mi'raj Islamic News Agency (MINA)