PALESTINIAN COOKING CLASSES SUPPORT DISABLED CHILDREN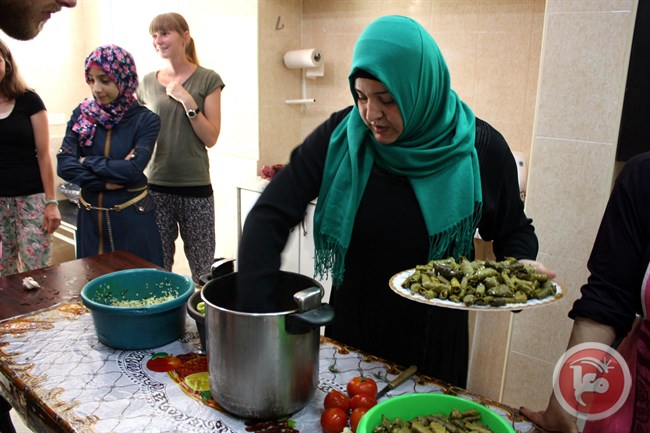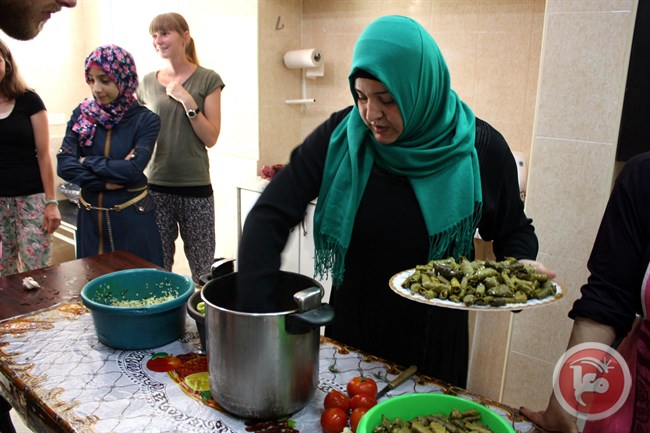 Bethlehem, 29 Shawwal 1436/15 August 2015 (MINA) –  In the middle of Aida refugee camp in Bethlehem in the southern occupied West Bank, a group of Palestinian women prepare for lunch. Unlike a regular day when they would be cooking for their families, this Friday afternoon about thirty foreigners are watching closely as they roll grape leaves and stuff zucchinis.
For the past five years these traditional Palestinian cooking classes have been the main source of income for about thirteen women involved in Noor Women's Empowerment Group (Noor WEG). By organizing cooking lessons about four times a month, the women use the participation fees of 65 shekels ($17) per person to support their disabled children.
"The men here worry about the occupation, not the children. If the women don't do anything, who is going to help us?" asks Islam Jameel Abu Auda, the group's project coordinator, Maan News Agency quoted by Mi'raj Islamic News Agency (MINA) as reporting.
As the Palestinian government provides almost no support for children with disabilities, it is the families' duty to buy the necessary medicine, diapers, and pay for special school programs. A few other women in the group have healthy children, but have ended up as single mothers.
Despite the growing popularity of their cooking classes, setting up the association was a challenge, as not everyone in the camp supported the idea of working women. Having disabled children added another stigma.
"Some Palestinian families hide their disabled children for the fear that their daughters won't get married, for instance," Koos Mohammed, a volunteer at Noor WEG, tells Ma'an.
For the foreign participants, the classes offer an opportunity to learn to make a full-course Palestinian meal.
Anna Eder, an Austrian student taking an Arabic summer course at Bethlehem University, says this was the first time she got the chance to taste manoush, or bread topped with thyme and other spices. Before, she had heard about the dish only during her Arabic lessons.
"I always see the result of my (Palestinian) host family's cooking, but I don't know how they do it," she says. "But I don't think I'll be able to do these dishes again – I probably won't find grape leaves in Austria."
Scott Graber from the United States says his only regret is that he was not exactly sure what ingredients, especially the spices, were added to the dishes.
"But if the goal of the class is to have fun and good food, then it's definitely worth it," Graber says.
For the instructors, a long-term goal is to establish a special school for disabled children, especially for those over 15 years old. At the same time, they hope to educate other parents on how to deal with their children's special needs.
But for the school to become reality, many more grape leaves need to be rolled. (T/P010/RO6)
Mi'raj Islamic News Agency (MINA)