MUSLIM-FRIENDLY RESTAURANT GUIDEBOOK TO S KOREA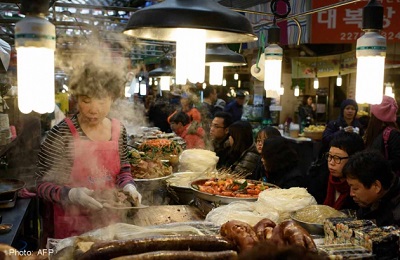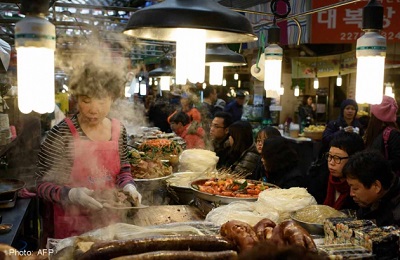 Seoul, 7 Rabi'ul Awwal 1436/29 December 2014 (MINA) – Despite the increasing number of Muslim tourists and expats in Korea, finding decent halal restaurants is a challenge for many Muslims here.
The state-run Korea Tourism Organisation has released a guidebook on Muslim-friendly restaurants to help Muslims here find halal cuisine more easily. The guidebook, available only in English for now, classifies 118 selected restaurants into five groups according to their degree of Muslim-friendliness.
The five groups are halal-certified, self-certified, Muslim-friendly, Muslim-welcome and pork-free. Halal-certified restaurants are those that meet halal criteria set by the Korea Muslim Federation, which was established as an Islamic missionary organisation in 1967. The KMF certifies restaurants that meet its strict requirements for halal food, asiaone,com quoted Mi'raj Islamic News Agency (MINA) as reporting on Sunday.
The KMF halal-certified restaurants are Salam, Kervan, Mr. Kebab and Eid Korean restaurant in Itaewon, Seoul, and Dongmun on Namiseom Island, Chuncheon. Dongmun is the first halal restaurant outside Seoul to be certified by the KMF. It caters to the increasing number of Muslim tourists visiting Namiseom Island, a popular tourist destination. The restaurant is also well-known for being a halal restaurant run by Muslim Koreans.
The guidebook introduces 37 other "self-certified" halal restaurants without the KMF certification, 24 Muslim-friendly restaurants selling halal food and alcohol, 49 Muslim-welcome restaurants and four pork-free restaurants. Most of them are Korean vegetarian, seafood and Buddhist restaurants.
"Halal food is one of the most important factors for Muslim tourists when they decide where to travel. The halal restaurant guide will help them locate halal restaurants when they travel to Korea," said Jeong Ki-jeong, director of the Asia Middle East team of the Korea Tourism Organisation.
The guidebook also includes Korean restaurants that don't serve meat, especially pork, and alcohol. They serve either vegetable-only, seafood-based food or vegetable- or seafood-based food and meat-based food that doesn't include pork.
It also features restaurant reviews written by Muslims in Korea, including the Ambassador of Oman in Korea, Muslim students and expats, and information on where to buy halal food products.
The number of tourists from the Middle East has increased by 33 per cent from 18,508 from January to November 2013 to 24,612 over the same period in 2014. They spent an average of $1,839 per person in 2013 and ranked third in terms of purchasing power behind Chinese and Russian visitors. Tourists from Asian Muslim countries such as Malaysia and Indonesia were among the top 10 visitors to Korea this year.
An online version of the guidebook will become available on the Korea Tourism Organisation's English website (english.visitkorea.or.kr) in January.(T/P009/P3)
Mi'raj Islamic News Agency (MINA)