MNLF Helps Free Korean and Philippine Sailors – Dureza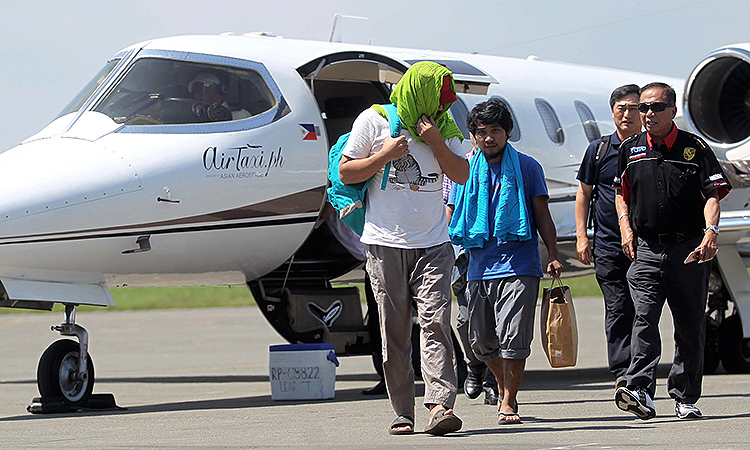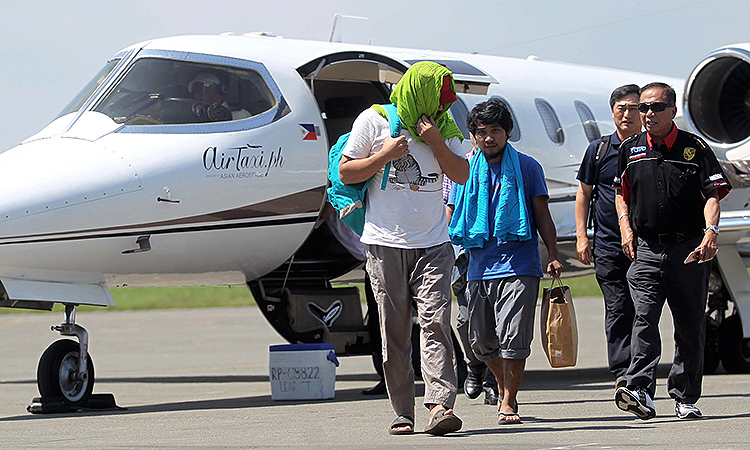 Presidential Adviser on Peace Process Jesus Dureza (R) escorts kidnap victims Park Chul Hong and Glenn Alindajao upon their arrival in Davao City Saturday noon after their release.
Manila, 16 Rabiul Akhir 1438/15 January 2017 (MINA) – The Abu Sayyaf Group (ASG) has released a South Korean ship captain and his Filipino crewman held captive by the bandit group since October last year, officials and the military confirmed Saturday in Davao City.
Presidential Adviser on the Peace Process Jesus Dureza flew to Davao City from Sulu Saturday morning to announce to media the release of Park Chul Hong, captain of Korean vessel "M/V Dong Bang Giant," and his Filipino crew member Glenn Alindajao had been released.
"We were almost hopeless but I am thankful we were able to come home safely with the help of Sir Dureza and the president for assisting us," mb.com quoted Alindajao, 31, from Cebu, as saying in a news briefing.
South Korean captain Park Chung-Hung, 38, did not speak with reporters but like Alindajao, appeared to have grown a beard while in captivity.
It will be recalled that the two sailors were abducted by around 10 gunmen allegedly belonging to the Abu Sayyaf near the coast of Bongao, Tawi-Tawi.
The two were forcibly taken from heavy load carrier Dong Bang Giant 2 off the southern entry of Sibutu Passage, a 129-kilometer wide channel being used by shippers in transit between the Pacific Ocean and the West Philippine Sea.

MNLF helps
Major Filemon Tan, spokesman of the Western Mindanao command (WesMinCom), said the Moro National Liberation Front (MNLF) played a key role in the release of the two victims.
"Reports say that the MNLF based in Kagay, Indanan, Sulu helped facilitate the release of the kidnap victims," said Tan.
The captives were turned over to Sulu Governor Sakur Tan, who turned over the captives to Dureza.
Dureza said that plans for the release of the two kidnap victims began as early as December. (T/RS05/RS01)
Mi'raj Islamic News Agency (MINA)