MASS GRAVE WITH 27 BODIES UNEARTHED IN NORTHERN IRAQ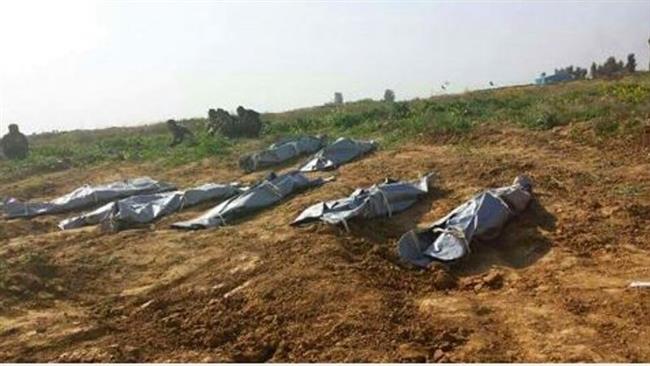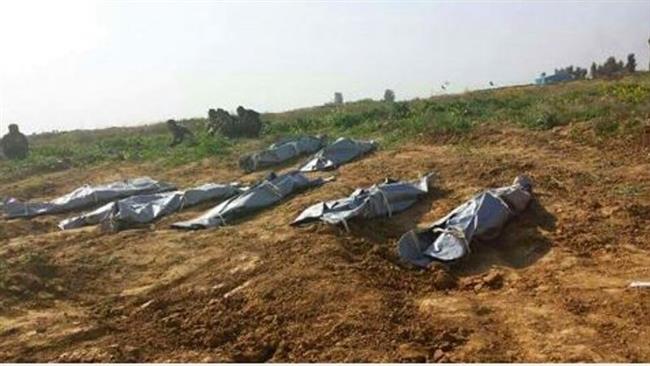 Baghdad, 25 Jumadil Awwal 1436/16 March 2015 (MINA) – A mass grave containing the bodies of about 27 people has been discovered in Iraq's northern province of Kirkuk as ISIL terrorists continue their atrocities in the crisis-hit country.
According to Iraq's Ministry of Human Rights, the bodies were found near the mainly Shia Turkmen town of Basheer on Saturday, Press Tv quoted by Mi'raj Islamic News Agency (MINA) as reporting.
The victims are believed to have been killed by the ISIL terrorists when they rolled into the town last June.
Some reports put the number of corpses at 50.
Experts have begun collecting DNA samples from the families of nearly 1,600 Iraqi air forces killed by the ISIL Takfiris in Camp Speicher in the conflict-ridden city of Tikrit in northern Salahuddin Province, the ministry added.
Last week, Iraqi forces unearthed at least two mass graves near Albu Ajeel village, east of Tikrit. According to officials, the corpses belonged to soldiers who were massacred after the strategic airbase fell to the ISIL in June 2014.
Earlier on February 7, a mass grave containing the remains of about two dozen members of the Izadi community was discovered in northern Iraq.
On February 2, Kurdish fighters found another mass grave containing the remains of 25 Izadi men, women and children. According to Kurdish Peshmerga fighters, the grave was found near the town of Sinune, located west of the northern Iraqi city of Mosul, during a search for explosives that the ISIL often leaves behind.
ISIL started its campaign of terror in Iraq in early June 2014. The heavily-armed militants took control of Mosul before sweeping through parts of the country's Sunni Arab heartland.
The terrorists have been carrying out horrific acts of violence, including public decapitations, against all Iraqi communities such as Shias, Sunnis, Kurds, Christians and Izadis. (T/P007/P3)
Mi'raj Islamic News Agency (MINA)